Def Leppard was an awesome '80s band, whose anthem 'Rock of Ages' was actually turned into a musical featuring tons of hits from other hair bands. The song begins with lead singer Joe Elliott declaring, "It's better to burn out than fade away." The line was borrowed from Neil Young's '70s hit, 'Hey, Hey, My, My." Grunge rock icon Kurt Cobain, front man for '90s band Nirvana, also cited the lyric in his suicide note.
Apparently, Future Motion Inc., manufacturer of the Onewheel electronic skateboard, is a fan of classic rock.
The Onewheel is a self-balancing electronic board with a single large center wheel encasing a battery-powered hub. After the U.S. Consumer Product Safety Commission urged consumers to immediately stop using all Onewheel products because they can eject riders, causing serious injury and even death, Future Motion proclaimed on social media that people who ride their motorized boards would "rather live an inspired life than one stuck on the couch."
The CPSC issued its warning last month in response to at least four people dying from traumatic head injuries after falling from the self-balancing boards, which cost between $1,050 and $2,200. In addition to the deaths, the agency has received numerous reports of other incidents related to the boards resulting in traumatic brain injuries, concussions, paralysis, fractures and ligament damage. The incidents occurred between 2019 and 2021.
According to the Commission, none of the Santa Cruz-based company's six models are safe, including the Onewheel, Onewheel+, Onewheel+ XR, Onewheel Pint, Onewheel Pint X and Onewheel GT. Apparently, the boards can suddenly stop while in motion, throwing riders off them.
The CPSC asked Future Motion to recall the products, which have been on the market since 2014, but the company refused. It released a statement saying, "Onewheel electric skateboards are safe when operated following common-sense safe riding practices that are common to any board sport."
The statement continued, "We strongly disagree with the CPSC's unjustified and alarmist claims, and we see no reason for riders to stop using their boards. We go to great lengths to encourage riders to educate themselves on safety and the overwhelming majority of riders use the board safely, ride within their abilities, respect the board's safety systems, follow local laws, and wear a helmet and other safety gear."
Officials at the CPSC aren't the only ones concerned about the boards suddenly stopping, however. This fall, a federal class-action lawsuit was filed against Future Motion that also references the fact that, allegedly, Onewheel boards suddenly stop and have a dangerous "nose-dive" defect.
The plaintiffs are Raymond Wang, of San Mateo, Devon Holt, of La Mesa, and Jerrod Hunter Nichols, of Edgewater, Florida. The suit was filed in U.S. District Court for the Northern District in San Jose, California. The plaintiffs are seeking an undetermined amount of damages, which will be decided by jury trial. The complaint details the plaintiffs' injuries, including being thrown into the street and experiencing scrapes, bruising, a separated shoulder AC joint and a broken arm.
"In the course of Defendant's business, it willfully failed to disclose and actively concealed that the Onewheel electronic skateboard is prone to sudden stopping or nose-diving, which can cause the rider to be catapulted into the air without warning," the complaint reads. "Particularly in light of Defendant's advertising campaign, a reasonable American consumer would expect the Onewheel electronic skateboard to function smoothly and safely, without a Nose-Dive Defect."
I don't think I want a Onewheel for Christmas this year. Now that I'm 50, I think I'd rather eventually just fade away than simply burn out.
The following two tabs change content below.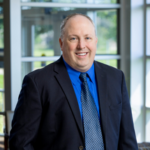 Elder Law and Estate Planning Attorney
at
McCarty Law LLP
Hoping to follow in his father's footsteps from a young age, Reg's practice primarily consists of advising individuals on estate planning, estate settlement and elder law matters. As Reg represents clients in matters like guardianship proceedings and long-term care admissions, he feels grateful to be able to offer families thorough legal help in their time of need.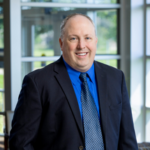 Latest posts by Reg P. Wydeven (see all)