This year we saw the end of a queen. It seemed like she reigned on her throne forever and would never relinquish her crown, but it was not to be. While it is unfortunate that Queen Elizabeth passed, of course, I'm referring to Mariah Carey, the Queen of Christmas.
Mariah became synonymous with the holidays after releasing "All I Want for Christmas Is You" in 1994. The record went on to sell tens of millions of copies and is on everyone's playlist this time of year.
Since Halloween ended, the singer has been very busy celebrating "Mariah Season." First, she promoted her new children's picture book, 'The Christmas Princess,' a "modern fairy tale" about Little Mariah, who "doesn't have much and doesn't want a lot" besides peace and joy during the holiday season.
Next, Carey launched her 2022 holiday merchandise online store. Finally, she will be touring throughout the month of December in Toronto and New York, leading up to her 'Mariah Carey: Merry Christmas to All!' CBS special on Tuesday, December 20.
A few months ago, I wrote about the singer filing an application with the U.S. Patent and Trademark Office to trademark the title "Queen of Christmas," along with "Princess Christmas" and "QOC."
In addition to keeping the royal moniker all to herself, Carey also attempted to use "Queen of Christmas" to promote her merchandise. According to her application, she was also seeking to use the name for dozens of products, including lotions, perfume, music recordings, human and animal clothing, eyewear, protective face masks and even various milks.
When news spread of Carey's application, singers Elizabeth Chan and Darlene Love objected, arguing she was trying to make the holidays about herself and profit off the title. According to Chan, she is "the world's only full-time Christmas music recording artist," and claims to have held the nickname "Queen of Christmas for years."
David Letterman dubbed Love the "Queen of Christmas" in the 1980s after she performed her hit song "Christmas (Baby Please Come Home)" on The Late Show each season for nearly three decades.
Well, earlier this month, Carey's holiday spirit was presumably dampened when the U.S. Trademark Trial and Appeal Board "rejected and denied" her trademark request.
Attorney Louis Tompros, from the international law firm of WilmerHale, based in Boston, represented Chan in opposing Carey's application, which he characterized as a "classic case of trademark bullying." After hearing her request was denied, Tompros said, "We are pleased with the victory, and delighted that we were able to help Elizabeth fight back against Carey's overreaching trademark registrations."
Not everyone opposed Carey, however. After 'Better Homes and Gardens' declared Dolly Parton to be the Queen of Christmas in an article on November 10, the country legend proclaimed, "Now, don't you say that! I'm not going to compete with Mariah. I love her." She explained, "You think of Christmas, you think of Mariah. I'm happy to be second in line to her."
According to Parade Magazine, Carey typically earns at least $3 million each holiday season just from royalties from "All I Want for Christmas Is You," which doesn't include concert fees or proceeds from merchandise sales. So, while she can't monopolize the title the "Queen of Christmas," Carey still finds a king's ransom under her tree each year.
The following two tabs change content below.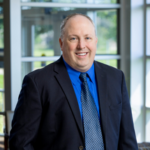 Elder Law and Estate Planning Attorney
at
McCarty Law LLP
Hoping to follow in his father's footsteps from a young age, Reg's practice primarily consists of advising individuals on estate planning, estate settlement and elder law matters. As Reg represents clients in matters like guardianship proceedings and long-term care admissions, he feels grateful to be able to offer families thorough legal help in their time of need.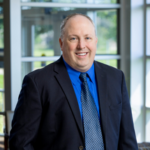 Latest posts by Reg P. Wydeven (see all)