Instant Au Gratin-fication
This year, our family had a truly amazing Thanksgiving. My mom, along with my mother- and father-in-law came to our house for a cozy meal. We had all the traditional fare: a big turkey, stuffing, cranberries, mashed potatoes, sweet potatoes, green bean casserole and gravy, along with some pumpkin pie for dessert.
As we were preparing the meal, my son asked what Thanksgiving staple was my favorite, and I told him the stuffing. He indicated that he loved mac and cheese. The problem was that mac and cheese was not on the menu. Thankfully, Festival Foods was open, so he scooped up a huge tray of homemade mac and cheese from their deli.
Because he got home about ten minutes before we were supposed to eat and we were warming other things up in the microwave, the mac and cheese was served warm, but it definitely could have been hotter. Occasionally, there just isn't enough time to microwave the mac and cheese.
While we simply ate it a little cold, Amanda Ramirez is making a federal case out of it.
Ramirez, a resident of South Florida, is actually suing Kraft Heinz for allegedly misleading consumers about the time it really takes Velveeta Shells and Cheese to be ready to eat.
The proposed class-action lawsuit was filed last month in U.S. District Court in Miami by William Wright of the Wright Law Office in West Palm Beach and Spencer Sheehan of Sheehan & Associates in Great Neck, New York. The plaintiffs are seeking more than $5 million in damages.
The case centers on Kraft's microwavable single serve cups of macaroni and cheese. The packaging claims the dish is "ready in 3½ minutes," however, Ramirez asserts the statement is "false and misleading" and argues the total time needed to prepare the meal is longer.
According to the directions on the package, there are four steps to prepare the shells and cheese. The first is to remove the cup's lid and open the cheese sauce pouch, then add water to the cup and stir it, next microwave the cup "uncovered on high 3½ minutes or until pasta is tender," and finally stir in the contents of the cheese pouch "until well blended."
Ramirez argues that the 3½ minute prep time advertised on the box accounts for only one of the four steps. "Consumers seeing 'ready in 3 ½ minutes' will believe it represents the total amount of time it takes to prepare the product, meaning from the moment it is unopened to the moment it is ready for consumption," the complaint reads. Ramirez maintains the product's marketing would be accurate if it indicated that it takes 3½ minutes to "cook" the cheesy pasta shells in the microwave, as opposed to claiming they will be "ready" in that time.
Court documents indicate that Ramirez is one of many consumers who "looks to bold statements of value when quickly selecting groceries" in order "to stretch their money as far as possible when buying groceries." The Shells & Cheese cups sell for about $10.99 for eight 2.39-ounce cups, which the lawsuit alleges is more than consumers would be willing to pay if they were accurately advertised.
Kraft Heinz dismissed the suit as meritless, telling CBS MoneyWatch, "We are aware of this frivolous lawsuit and will strongly defend against the allegations in the complaint."
Because my 18-year-old kid is always hungry, he's very efficient when it comes to making mac and cheese. You might say he is a master of his Kraft.
The following two tabs change content below.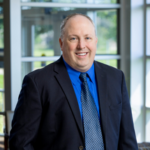 Elder Law and Estate Planning Attorney
at
McCarty Law LLP
Hoping to follow in his father's footsteps from a young age, Reg's practice primarily consists of advising individuals on estate planning, estate settlement and elder law matters. As Reg represents clients in matters like guardianship proceedings and long-term care admissions, he feels grateful to be able to offer families thorough legal help in their time of need.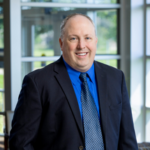 Latest posts by Reg P. Wydeven (see all)