Hoping to Clean Up in Court
When I was in college, I worked for the school district as a janitor, and I loved it. I worked with great people and felt like I made a difference – I think kids learn better in a clean classroom with no gum under their desks.
To save time and energy, we used to fill a mop bucket with concentrated floor stripper and lugged it to the second floor. From there, we would dilute it down and use it to take the old wax off the classroom floors.
One summer, one of my bosses and I got called away for an emergency job. So, my other boss, who normally didn't strip the floors, decided to help us out. Instead of diluting the stripper, however, he just dumped the concentrate on the floor and turned on the scrubbing machine.
By the time my other boss and I got back, we could smell the fumes halfway up the stairs. My other boss did a great job of stripping the wax off the floor, along with over an 1/8 of an inch of the tile. Needless to say, that classroom got new flooring.
So, even though we kept the school running and had the best of intentions, at the end of the day, janitors are people, too, and sometimes make mistakes.
Take, for example, Joseph Harrington, who is a custodian working for Daigle Cleaning Systems out of Albany, New York. Daigle was contracted by Rensselaer Polytechnic Institute, a private research university in Troy, New York, to clean its facilities.
Harrington was assigned to clean RPI's Cogwell Building from August of 2020 through November of 2020. The building houses a laboratory where professor Dr. K.V. Lakshmi conducted high-level research in photosynthesis that "had the potential to be groundbreaking" and further the development of solar panels.
The lab had a freezer that contained over 20 years of research, including numerous cell cultures and samples. The materials had to be stored at a temperature of -112 degrees Fahrenheit, and a fluctuation of just three degrees could cause "catastrophic damage." If the freezer's temperature rose to -108 degrees or dropped to -115.6 degrees, an alarm would go off.
That's exactly what happened on September 14, 2020, when the temperature had risen to -108.4 degrees. However, Dr. Lakshmi and her team determined that their research was still safe. So, she contacted the freezer manufacturer to schedule emergency repairs, but due to COVID-19 restrictions at the time, it could not be serviced until September 21.
The team added a safety lock box around the freezer's outlet and socket and posted a warning on the freezer that read: "THIS FREEZER IS BEEPING AS IT IS UNDER REPAIR. PLEASE DO NOT MOVE OR UNPLUG IT. NO CLEANING REQUIRED IN THIS AREA. YOU CAN PRESS THE ALARM/TEST MUTE BUTTON FOR 5-10 SECONDS IF YOU WOULD LIKE TO MUTE THE SOUND."
When Harrington was cleaning near the lab on September 17, he heard the "annoying alarms," and, to be helpful, he switched off the circuit breakers that powered the freezer, believing that he was switching them back on in an "error in his reading of the panel."
The next day, Dr. Lakshmi's students found the freezer at -25.6 degrees and that "a majority of specimens were compromised, destroyed, and rendered unsalvageable demolishing more than twenty years of research."
As a result, RPI sued Daigle in Rensselaer County Supreme Court claiming Harrington destroyed $1 million worth of research. The university is seeking unspecified damages.
Netflix is purportedly developing a movie about the janitor. It's expected to sweep at the Oscars.
The following two tabs change content below.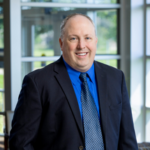 Elder Law and Estate Planning Attorney
at
McCarty Law LLP
Hoping to follow in his father's footsteps from a young age, Reg's practice primarily consists of advising individuals on estate planning, estate settlement and elder law matters. As Reg represents clients in matters like guardianship proceedings and long-term care admissions, he feels grateful to be able to offer families thorough legal help in their time of need.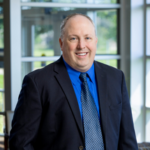 Latest posts by Reg P. Wydeven (see all)