New Airline Rules Make Takeoff
Our family rarely goes on big vacations, but for spring break in 2019, we headed to San Francisco to check out all the touristy things – Alcatraz, fisherman's wharf and the Golden Gate Bridge.
When we landed in Chicago, it started to snow. After sitting on the runway for about 4½ hours, our connecting flight to SanFran got canceled (and I only had 10 minutes left in the movie I was watching!).
Along with about a million other passengers, we waited in line to rebook our flights. After about 8 hours, I finally got to the desk where I was told the earliest we could fly out was Wednesday. So, while annihilating burgers at the airport Chili's, I called to reschedule all the attractions in San Francisco, my wife called our hotel there to change our reservation, and my daughter lined up a hotel in Chicago for the next 3 nights.
Finally, at 3:15 on Monday morning, we got 3 of our 4 pieces of luggage. The airline couldn't find my wife's suitcase – the one with everyone's medicine in it.
We ended up having a great time in the Windy City. We went to the aquarium, a museum, saw the Bean and walked on the shore of Lake Michigan (because, of course, the next day it was 65 degrees and sunny).
We finally made it to San Francisco, and thankfully, my wife's suitcase was waiting for us. We had a wonderful time with my cousin, Lee Ann, who took us for a boat ride right under the Golden Gate Bridge and then took us to her yacht club for dinner.
Although it was extremely stressful at times, it was a terrific trip.
Unfortunately, our experience was not unique. Last summer, when things started to open up after pandemic shutdowns, there was a huge increase in flights – but also delays and cancelations. According to Department of Transportation data, more than 45,000 flights (almost 2.5% of all those scheduled) were canceled between June 1 and August 31, with over 10,000 being canceled by American Airlines alone (about 4.5% of their total). Over 413,000 flights (22.5%) were delayed by 15 minutes or more in that same period.
In response, the DOT created an online dashboard designed to pressure the airlines to improve customer service. The site enables consumers to check each airline's policy on refunds and compensation when flights are canceled or delayed.
The 10 largest U.S. airlines each quickly promised to provide cash or vouchers for meals when a canceled flight forced passengers to wait at least three hours for another. And all but Frontier Airlines also promised to pay for accommodations for passengers stranded overnight.
Then, in December, Southwest Airlines canceled nearly 17,000 flights. Both the Transportation and Justice Departments are investigating whether the airline scheduled more flights than it realistically could handle.
So, earlier this month, the Biden administration announced it is working on new regulations that would mandate that airlines compensate passengers and cover their meals and hotel rooms if they're stranded for reasons within the airline's control. Currently, airlines are only required to refund the ticket cost and cover additional expenses incurred, such as rebooking another flight, checking a bag or requesting a seat assignment. However, Airlines often try to persuade consumers to accept a travel voucher instead of a refund.
Transportation Secretary Pete Buttigieg said in a statement, "When an airline causes a flight cancellation or delay, passengers should not foot the bill."
One of my buddies tried to sue an airline over his missing luggage. He lost his case.
The following two tabs change content below.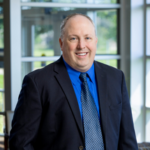 Elder Law and Estate Planning Attorney
at
McCarty Law LLP
Hoping to follow in his father's footsteps from a young age, Reg's practice primarily consists of advising individuals on estate planning, estate settlement and elder law matters. As Reg represents clients in matters like guardianship proceedings and long-term care admissions, he feels grateful to be able to offer families thorough legal help in their time of need.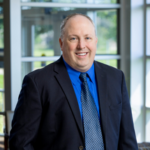 Latest posts by Reg P. Wydeven (see all)