The Internet Ain't Big Enough for the Two of Us
Social media is a battleground for many internet beefs. The latest bruhaha on social media involves two huge social media personalities fighting about…social media.
Last week, Meta, the company that owns and operates Facebook and Instagram, unleashed Threads, an app that looks and works a lot like Twitter. It allows users to like or repost messages, and piggybacks on the popularity of Instagram by allowing people on Threads to follow their current Instagram userbase.
According to Meta CEO Mark Zuckerberg, there was a Thread-count of 70 million new users within hours of being launched. "Our vision is to take the best parts of Instagram and create a new experience for text, ideas and discussing what's on your mind," Zuckerberg said in an Instagram post. "I think the world needs this kind of friendly community, and I'm grateful to all of you who are part of Threads from day one."
Describing Threads as a "friendly community" has been interpreted as Zuckerberg needling Elon Musk, who purchased Twitter last year for $44 billion. After the purchase, the Twitterverse was not as closely knit, as it saw an "immediate, visible, and measurable spike" in hate speech. Researchers from Montclair State University found that the 12 hours immediately following Musk's purchase saw a much more "hostile" environment on the platform.
Yoel Roth, Twitter's head of safety and security, confirmed the increase, tweeting that the company experienced a "surge in hateful conduct" after Musk took over and removed more than 1,500 accounts.
In response, Musk took to Twitter to post about Threads, writing, "Competition is fine, cheating is not." He is threatening legal action against Threads claiming it seams to be a clone of Twitter. The company's attorney, Alex Spiro of the Quinn Emanuel law firm, wrote a letter to Zuckerberg that was posted on Semafor, a news website.
Spiro describes Threads as a "copycat" app and alleges that Meta hired "dozens of former Twitter employees" that had access to the company's "trade secrets and other highly confidential information." After purchasing Twitter, Musk laid off a significant number of employees, including its communications staff. Spiro claims that Threads was built within months by tapping the knowledge of these ex-Twitter workers shortly after they were let go.
"Twitter has serious concerns that Meta Platforms has engaged in systemic, willful, and unlawful misappropriation of Twitter's trade secrets and other intellectual property," he wrote, and Twitter plans to "strictly enforce its intellectual property rights."
Meta communications director Andy Stone responded on Threads, writing, "No one on the Threads engineering team is a former Twitter employee – that's just not a thing."
Threads comes at a perilous time for Twitter. In addition to dealing with the uptick in hate speech, the microblogging platform is trying to assuage frustrated users over Musk drastically limiting the number of tweets that nonpaying users can view per day. Verified accounts were limited to reading 10,000 posts per day, unverified accounts to 1,000 posts per day and new unverified accounts to 500 per day. The limitswere implemented "to address extreme levels of data scraping & system manipulation" which caused service disruptions.
While Zuckerberg and Musk may be battling in court, they may be fighting for real in the ring. On June 20, Musk tweeted that he'd be "up for a cage match" with Zuckerberg. The next day, Zuckerberg responded, "Send Me Location."
One thing's for sure – after Threads was launched, Musk would love to leave Zuckerberg in stitches.
The following two tabs change content below.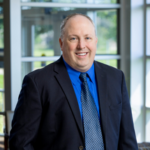 Elder Law and Estate Planning Attorney
at
McCarty Law LLP
Hoping to follow in his father's footsteps from a young age, Reg's practice primarily consists of advising individuals on estate planning, estate settlement and elder law matters. As Reg represents clients in matters like guardianship proceedings and long-term care admissions, he feels grateful to be able to offer families thorough legal help in their time of need.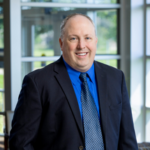 Latest posts by Reg P. Wydeven (see all)