Marshawn Lynch was an explosive running back who helped the Seattle Seahawks earn its first Super Bowl win in 2014. Nicknamed 'Beast Mode,' his rare combination of power and speed caused him to rack up a lot of yards and touchdowns. He attributed some of his prowess to Skittles, the rainbow-colored fruit candy. He could often be seen popping handfuls of the candy into his mouth on the sidelines during games. The tradition actually dates back to his childhood.
"It was something I did back in Pop Warner," Lynch explained. "My stomach used to get upset, and we tried everything: Alka Seltzer. Pepto … all kinds of things. And then for some reason, my mama just told me, 'Eat this candy.' It settled my stomach," he claimed, and the rest is history.
While Skittles worked wonders for Lynch, fistfuls of candy typically doesn't provide the nutritional value elite athletes need. This is especially true in light of information revealed about the treats in a recent lawsuit.
Jenile Thames, of San Leandro, filed a class action lawsuit earlier this month in the U.S. District Court for the Northern District of California against Mars, the manufacturer of Skittles. Thames alleges that the candy contains titanium dioxide, a "known toxin," making it "unfit for human consumption."
TiO2 is a coloring agent that gives Skittles their distinctive bright, colorful appearance. Because of concerns over its safety, in March of 2016, Mars announced that it planned to remove titanium dioxide and all other artificial coloring from its products over a five-year period. Only it didn't.
In May of 2021, the European Food Safety Authority determined that TiO2 particles posed concern for genotoxicity, meaning it has the ability to damage a person's DNA and may cause cancer. The EFSA said that after the ingredient is taken by mouth, the absorption of titanium dioxide particles was low but could accumulate in the body.
Accordingly, the agency concluded titanium dioxide could "no longer consider titanium dioxide safe when used as a food additive," and starting this month, the European Commission has banned it in the European Union. The United Kingdom, however, did not come to the same conclusion and still permits it. And as recently as March 29 of this year, so does the United States.
The U.S. Food and Drug Administration approved titanium dioxide for human consumption in 1966. In addition to candy, it's used in baked goods, sandwich spreads and salad dressing. However, FDA rules state that TiO2 is not to exceed 1% by weight of the food when used as an ingredient.
Therefore, Mars contends it has done nothing wrong. A company spokesman issued a statement to The Washington Post, saying, "While we do not comment on pending litigation, our use of titanium dioxide complies with FDA regulations."
Thames feels differently, though. "Defendant has flouted its own promise to consumers," his lawsuit claims. "More than six years later, Defendant continues to sell the Products with [titanium dioxide] unbeknownst to reasonable consumers who purchase the Products." The suit, which seeks unspecified damages, even identifies other colorful candies that don't use titanium dioxide, such as Sour Patch Kids, Swedish Fish, Gummy Bears, Nerds and even M&Ms, which are also made by Mars.
Which reminds me, a while back I told my buddy that I liked Eminem. He replied that he preferred Skittles. I said, "No, I meant the rapper." He asked, "Why would you eat the wrapper?"
The following two tabs change content below.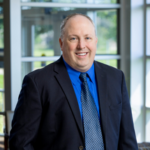 Elder Law and Estate Planning Attorney
at
McCarty Law LLP
Hoping to follow in his father's footsteps from a young age, Reg's practice primarily consists of advising individuals on estate planning, estate settlement and elder law matters. As Reg represents clients in matters like guardianship proceedings and long-term care admissions, he feels grateful to be able to offer families thorough legal help in their time of need.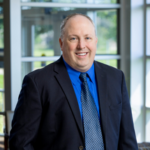 Latest posts by Reg P. Wydeven (see all)