One of the darkest chapters of American history was the Salem witch trials. Between February of 1692 and May of 1693, more than 200 people in colonial Massachusetts were accused of witchcraft, 78% of which were women. Of these, 30 were found guilty, 19 of whom were executed by hanging.
If a woman was promiscuous, drank too much, or was otherwise not ladylike, she was suspected of being a witch. Likewise, people were quick to blame a neighboring farmer for witchcraft if their crops or livestock died or a midwife if they lost a child.
Needless to say, falsely accusing people of witchcraft allowed religious and political leaders in colonial America to increase their power, eliminate their rivals, and keep underlings squarely under their thumbs.
Over 300 years later, the tactic still works.
OnlyFans is an internet content subscription service based in London that was launched in November of 2016. It was originally created to allow content creators, such as personal trainers, do-it-yourselfers and musicians, to interact with subscribers. The subscribers, or "fans," pay creators on a monthly basis, for one-time tips and for pay-per-view events.
Two years later, Ukrainian-American businessman Leonid Radvinsky, acquired a 75% ownership in OnlyFans and became one of its directors. Almost immediately after, pornography took over the site. Creators were paid by fans for posting risqué photos and videos, and soon celebrities, like Cardi B, Bella Thorne, and most recently, Denise Richards, got in on the action.
Around that same time, photos and videos of adult performers posted on rival sites were inexplicably and falsely tagged as containing terrorist content by the Global Internet Forum to Counter Terrorism. The GIFCT is a non-profit organization formed by Meta (which owns Facebook), Microsoft, Twitter, and Google (which owns YouTube) in 2017, in a joint effort to stop the spread of mass shooting videos and other terrorist material online.
If a member of the group flags a photo, video or post as terrorist-related, a digital fingerprint called a "hash" is shared across all its members, and the content is quickly removed – all without the poster or public knowing that it happened.
Obviously, the "shadowbanning" of the adult performers' content across Instagram, Facebook, YouTube, Twitter and other sites crippled their ability to promote their business and devastated their incomes. While these performers suffered a "massive spike in content classification/filtering activity" that hampered their brands, users of OnlyFans enjoyed a "mysterious immunity" to the blacklisting.
As a result, many of the performers from the Adult Performing Artists Guild and OnlyFans competitors JustFor.Fans and FanCentro filed lawsuits against Meta, Radvinsky, and/or OnlyFans in California and Florida. Shockingly, the suits allege that OnlyFans bribed Meta employees, potentially including an unnamed senior executive, to unfairly put more than 21,000 accounts on the terrorist list.
The plaintiffs claim that funds were routed from OnlyFans' parent company, Fenix International, through a secret Hong Kong subsidiary into offshore Philippines bank accounts set up by the Meta employees. "The blacklisting of plaintiff and others has caused OnlyFans to achieve a drastically enlarged market share while its competitors stagnated or declined," the California complaint asserts. "The defendants engaged in a scheme to misuse a terrorist blacklist to obtain a competitive advantage."
OnlyFans, Meta and the GIFCT have all stressed that the suits are without merit or there is no evidence to support the plaintiffs' claims.
One of my buddies subscribes to OnlyFans. He claims he donates money to the girls on the site because they're so poor, they can't even afford clothes.
The following two tabs change content below.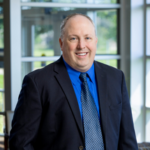 Elder Law and Estate Planning Attorney
at
McCarty Law LLP
Hoping to follow in his father's footsteps from a young age, Reg's practice primarily consists of advising individuals on estate planning, estate settlement and elder law matters. As Reg represents clients in matters like guardianship proceedings and long-term care admissions, he feels grateful to be able to offer families thorough legal help in their time of need.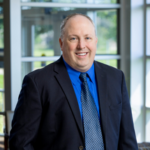 Latest posts by Reg P. Wydeven (see all)