As a nerd, I am a huge fan of 'Star Trek: The Motion Picture.' After the TV series got canceled in 1969, it was awesome to see the crew of the U.S.S. Enterprise return to the big screen a decade later.
Capitalizing on the popularity of science fiction movies like 'Close Encounters of the Third Kind' and 'Star Wars,' 'Star Trek' was given a huge budget for its theatrical debut. 'The Motion Picture' had amazing special effects, an enduring score and the return of the beloved cast. The story, however, didn't have the signature heart and humor that were the hallmarks of the original 'Star Trek.'
The antagonist in the movie was a malevolent alien force known as V'Ger that was on a collision course with Earth, demolishing everything in its path. It turns out, the alien was actually Voyager 6, a 20th-century space probe believed to have been lost in a black hole.
In fact, the damaged probe was found by an alien race of living machines that upgraded it to accomplish its mission of learning all that can be learned. After fulfilling its task, Voyager found its existence meaningless, so it began its destructive path home.
While 'Star Trek: The Motion Picture' was great because it put James T. Kirk back in the captain's seat, Voyager was a misunderstood, confusing, and potentially dangerous character.
According to the Federal Reserve, Voyager Digital's recent actions may be the latest case of life imitating art. Last month, the agency sent a letter to the cryptocurrency brokerage firm indicating that messages given to its customers are "false and misleading."
Founded in 2018, Voyager allows investors to trade more than 100 different crypto assets through its mobile app. A message on its website reassures customers that their money "is held by our banking partner, Metropolitan Commercial Bank, which is FDIC insured, so the cash you hold with Voyager is protected." The message adds that the FDIC insures deposits of up to "$250,000." Voyager also mentioned its federally insured status on its app and social media accounts.
Government officials demanded that the company remove those claims from its website and social media because they "likely misled and were relied upon by customers who placed their funds with Voyager and do not have immediate access to their funds." FDIC officials said Voyager violated the Federal Deposit Insurance Act, which prohibits anyone from implying that deposits are insured when they're not. While Voyager Digital has an insured bank account with Metropolitan Commercial Bank of New York, customers opening and using accounts on the Voyager Digital platform are not insured.
Voyager suspended all activity in July and then filed for Chapter 11 bankruptcy, leaving customers without access to their funds. In the bankruptcy filings, Voyager asserts it has been hurt by "prolonged volatility and contagion" in the cryptocurrency market.
The Federal Deposit Insurance Corporation is a government agency that was created after the Great Depression. It is tasked with guarding the public's bank accounts, such as checking, savings, money market accounts and CDs, against unforeseen losses. Up to $250,000 of funds per customer per financial institution are backed by the full faith and credit of the U.S. government. According to the agency's website, "Since the FDIC began operations in 1934, no depositor has ever lost a penny of FDIC-insured deposits."
Speculative investments, or those with risk of depreciation, such as stocks, bonds, annuities, life insurance policies and mutual funds aren't insured by the FDIC. Likewise, neither is cryptocurrency.
So, if you think your cryptocurrency is federally insured, you should probably put your money into a FDIC-backed financial institution before your funds go into a black hole.
The following two tabs change content below.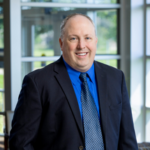 Elder Law and Estate Planning Attorney
at
McCarty Law LLP
Hoping to follow in his father's footsteps from a young age, Reg's practice primarily consists of advising individuals on estate planning, estate settlement and elder law matters. As Reg represents clients in matters like guardianship proceedings and long-term care admissions, he feels grateful to be able to offer families thorough legal help in their time of need.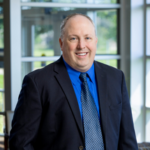 Latest posts by Reg P. Wydeven (see all)