Last month, we celebrated Presidents Day. When I was in grade school, we learned that Presidents Day was created to honor George Washington, who led our nation to independence from England, and Abraham Lincoln, who prevented our country from dividing and freed the slaves.
However, the genesis behind this special holiday wasn't patriotism and national pride – it was tourism.
In the summer of 1968, Congress passed the Uniform Monday Holiday Act, which permanently cemented that several federal holidays would be celebrated on a Monday. These included Washington's Birthday, Memorial Day, Labor Day, Columbus Day and Veterans Day. In 1986, the Birthday of Martin Luther King, Jr. was added to the list. Celebrating these holidays on a Monday created long weekends for federal employees, a longtime goal of the travel industry.
Since the end of World War I, Veterans Day had always been held on November 11, commonly known as Armistice Day. The Uniform Monday Holiday Act moved it to the fourth Monday in October, but in 1978, Congress moved it back to November 11.
While I learned about Presidents Day as a kid, the federal holiday is still known as Washington's Birthday, and it is not combined with Lincoln's birthday. Ironically, the holiday is observed on the third Monday of February, or February 15-21, meaning it can never fall on Washington's actual birthdate of February 22. Nor could it ever fall on Lincoln's birthday, which is February 12.
Likewise, the Birthday of Martin Luther King is celebrated on the third Monday in January, which only lands on his actual birthday of January 15 every 7 years.
While these are federal holidays, not all states have adopted them. While Wisconsin recognizes the Birthday of Martin Luther King, Memorial Day and Labor Day, state employees still have to work on Washington's Birthday, Columbus Day and Veterans Day.
Wisconsin not only doesn't celebrate Columbus Day, but Governor Tony Evers signed an executive order in 2019 declaring the second Monday in October as Indigenous Peoples' Day. The day officially recognizes the native populations that were displaced and decimated after Christopher Columbus and other European explorers landed in North America.
Several other states and cities across the U.S. have done the same. Last fall, Joe Biden became the first U.S. president to issue a proclamation commemorating Indigenous Peoples' Day, which "celebrates the invaluable contributions and resilience of Indigenous peoples, recognizes their inherent sovereignty, and commits to honoring the Federal Government's trust and treaty obligations to Tribal Nations."
As I mentioned, Wisconsin does not celebrate George Washington's Birthday, but the state statutes does indicate that his birthday is a "Special Day of Observation" for schools, and so is Lincoln's birthday. Many states do recognize George Washington's Birthday, but in many different ways.
Some states call it "George Washington's Birthday," while others leave out "George"; some call it "Presidents Day," while others include an apostrophe either before or after the "s"; some call it a combination of Washington's Birthday and President's Day; while some include Lincoln. Alabama celebrates George Washington/Thomas Jefferson Birthday, while Arkansas has George Washington's Birthday and Daisy Bates Day, honoring the journalist who was integral in the Civil Rights movement and specifically helped integrate schools in Little Rock.
So, the actual motivation of these holidays is unusual and the names behind George Washington's Birthday are blurry, but the observance does mean one thing for all Americans: lots of Presidents Day sales.
The following two tabs change content below.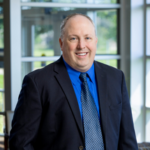 Elder Law and Estate Planning Attorney
at
McCarty Law LLP
Hoping to follow in his father's footsteps from a young age, Reg's practice primarily consists of advising individuals on estate planning, estate settlement and elder law matters. As Reg represents clients in matters like guardianship proceedings and long-term care admissions, he feels grateful to be able to offer families thorough legal help in their time of need.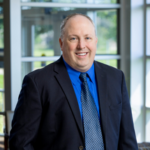 Latest posts by Reg P. Wydeven (see all)