As I've mentioned in previous articles, Americans love their pets. A 2016 National Pet Owners Survey reported that 65% of all American households have at least one pet. This is up from 56% in 1988. According to the American Humane Association, more households in the U.S. have a pet than have a child.
According to statista.com, a survey carried out in December of 2020 showed that 10% of respondents in the U.S. reported acquiring a new pet as a result of the coronavirus pandemic. In addition, the money spent on pets in the U.S. has grown by over 500% in the last 25 years, and is expected to reach almost $110 billion in 2021 alone.
I have established numerous trusts over the years to ensure clients' pets are taken care of after their passing. Most of the trusts have less than $10,000 in them, with the funds being set aside for food, veterinary care, toys, boarding and other various expenses. The clients also typically include a gift to the caregivers in recognition of taking on the burden of giving their pets a new home.
Karlotta Liebenstein set up such a trust for her beloved dog, Gunther III. Only her trust is a little more well-funded than any of the trusts I have ever drafted.
Liebenstein is a German countess who passed away in 1992. She established a trust for her German shepherd, who is presumably the descendant of Gunther I, one of Liebenstein's previous dogs. Gunther III's trust was funded with almost $500 million when she died.
Gunther VI, the great-grandson of Gunther III, is now the beneficiary of the trust, and is the richest dog in the world. The dog made headlines recently when it was announced that his trust was selling his 1.2-acre Tuscan-style villa in Miami for $31.75 million. A gilded portrait of Gunther's grandfather, Gunther IV, hangs over the living room fireplace, as handlers purchased the ocean-side mansion for him in 2000 for $7.5 million. Oh, and they purchased it from Madonna.
"He lives in Madonna's former master bedroom," real estate agent Ruthie Assouline told the Associated Press. "He literally sleeps overlooking the most magnificent view in an Italian custom bed in the former bedroom of the greatest pop star in the world."
Just like his ancestors, a team of handlers helps Gunther live a lifestyle of the rich and famous, which includes Carla Riccitelli. Riccitelli is one of Gunther's main caretakers, just as she has taken care of the last three Gunthers. She is a 52-year-old animal lover who met the group taking care of Gunther nearly 30 years ago.
Riccitelli is also one of the board members that manages Gunther's trust and decides how to invest and spend his funds. In addition to real estate holdings, the board has purchased sports teams, including a women's swimming team and the Pontedera Football Club, an Italian association men's soccer team in Riccitelli's hometown of Tuscany.
The current Gunther loves to travel the world in his own private jet, frequently flying to destinations like Milan and the Bahamas. He also has his own chef who prepares gourmet meals for him, including caviar, and he is only served the most delicious pieces of cooked meat for breakfast.
But Gunther is also a philanthropist. Riccitelli helped form Gunther Rescue a few years ago to use trust funds to help other animals.
So, if you would like to set up a trust for your pet, please give me a call. Especially if you have $500 million.
The following two tabs change content below.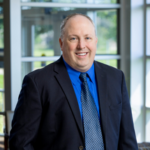 Elder Law and Estate Planning Attorney
at
McCarty Law LLP
Hoping to follow in his father's footsteps from a young age, Reg's practice primarily consists of advising individuals on estate planning, estate settlement and elder law matters. As Reg represents clients in matters like guardianship proceedings and long-term care admissions, he feels grateful to be able to offer families thorough legal help in their time of need.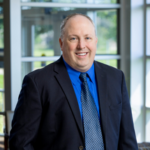 Latest posts by Reg P. Wydeven (see all)