Hungry, Hungry Interested Persons
Sometimes reading legal opinions can be a tad dry. Every once in a while, however, a judge's ruling is a real page-turner.
Take, for example, federal magistrate Judge Karen Litkovitz's holding last month. Litkovitz, who sits on the bench for the U.S. District Court in Cincinnati, granted the Animal Legal Defense Fund's request to give "interested persons" status to the hippopotamuses living in Columbia.
The animal rights group, based near San Francisco, brought a lawsuit against the Colombian government, which planned to either kill or sterilize the hippos, as their numbers are growing at a fast pace and pose a threat to biodiversity, which scientists have dubbed an ecological time bomb.
The animals are colloquially known as "cocaine hippos," for they are the descendants of animals that Colombian drug czar Pablo Escobar illegally imported to his Hacienda Napoles ranch from Africa in the 1980s. Escobar, founder of the infamous Medellín drug cartel, reigned over the country's drug trade at the time. He was responsible for kidnappings, bombings and assassinations, and rumor had it that he fed his enemies to the hippos.
The hippos were abandoned at Escobar's estate after his death from a shootout with authorities in 1993. With no natural predators and ample food and water, the hippos have thrived, with their numbers increasing in the last eight years from 35 to somewhere between 65 and 120, constituting the largest herd outside of Africa. Experts estimate that if left unchecked, the hippo population will grow to 1,400 as early as 2034, which is mind boggling considering Escobar originally only had a male and three females.
The hippos have spread to the River Magdalena, one of the country's main waterways. Their increased numbers have caused them to get too close to civilization. It is not uncommon to spot a three-ton hippo walking around town, which locals call "village pets." Except these pets are deadly. According to National Geographic, each year across Africa, hippos kill an estimated 500 people. This makes them the world's deadliest mammal, after humans, and nearly twice as deadly as lions.
For this reason, a study published in Biological Conservation has warned that the hippos pose a major threat to the area's biodiversity and could lead to deadly encounters with humans. Therefore, they are advocating for some of the animals to be killed. Meanwhile, a government agency has started sterilizing some of the hippos, but there is a debate on what are the safest methods.
That's when the Animal Legal Defense Fund stepped in. The organization's end goal was to depose two wildlife experts on sterilization from Ohio to testify as to the safest methods. Under federal statutes, anyone designated as an "interested person" in a foreign lawsuit is permitted to take depositions in the U.S. in support of their case.
The non-profit believes Judge Karen Litkovitz's ruling is the first time animals have been declared legal persons in the U.S. Numerous animal rights groups are hailing the order as a milestone victory in the long-sought effort to convince U.S. courts to grant animals personhood status.
But these groups shouldn't get too excited – the order won't carry any weight in Colombia. "The ruling has no impact in Colombia because they only have an impact within their own territories," said Camilo Burbano Cifuentes, a criminal law professor at the Universidad Externado de Colombia. "It will be the Colombian authorities who decide what to do with the hippos and not the American ones."
If there are depositions taken in the case, when testifying expert witnesses are sworn in, will they have to take a Hippocratic Oath?
The following two tabs change content below.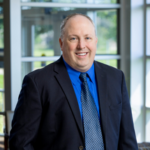 Elder Law and Estate Planning Attorney
at
McCarty Law LLP
Hoping to follow in his father's footsteps from a young age, Reg's practice primarily consists of advising individuals on estate planning, estate settlement and elder law matters. As Reg represents clients in matters like guardianship proceedings and long-term care admissions, he feels grateful to be able to offer families thorough legal help in their time of need.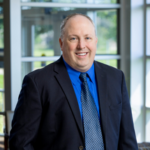 Latest posts by Reg P. Wydeven (see all)