As I mentioned a few weeks ago, most judge's decisions are relatively dry. But once again, a judge's recent ruling is anything but boring.
Judge Robert Leonard issued a holding last month to help parents during the busy, stressful holiday season. Leonard, Superior Court Judge for Cobb County, Georgia, which is located about 20 miles north of Atlanta, banned the Elf on the Shelf.
"Tired of living in Elf on the Shelf tyranny?" Leonard wrote via Twitter. "Not looking forward to the Elf forgetting to move and causing your kids emotional distress?" he continued. "I am a public servant and will take the heat for you. My gift to tired parents," Leonard tweeted, then posted a picture of a court order he signed banning the holiday tradition.
He did note that any parents who "love your elf" should "keep your elf. No contempts."
Leonard then went on to list some of the negative impacts the Elf on the Shelf can have on families. "The court finds 'The Elf on the Shelf,' hereinafter 'Elves' represent a distraction to school students and a risk to the emotional health and wellbeing of Cobb's young children," the order read. "Inexplicably, Elves sometimes move and don't move overnight. When the Elves do not move, it leaves our children of tender years in states of extreme emotional distress."
Without going into details, Leonard then shared a "horrific" story from his past about one of his children being "labeled an 'Elf Murderer' and accused of making the elf 'lose his magic.'" He explained that after the incident, all three of his children "were sent to school in tears."
"The court has no doubt that day of education was lost to everyone," he explained. "Given the risks to our most vulnerable children outlined above, coupled with COVID and supply chain issues, the Court has no choice but to BANISH all Elves on Shelves from Cobb County," the order read.
A judge's job is extremely stressful, as they daily have to make heavy decisions that impact families, including depriving people of their liberty. So, it's sure nice to see that some judges can maintain a great sense of humor in light of their very serious job.
The Lumistella Company, the manufacturer of the Elf on the Shelf, even got in on the fun. The Atlanta-based company issued a joint statement with the North Pole that read, "On behalf of The Elf on the Shelf Scout Elves, Santa would like to assure the children and families of Cobb County that the honorable Judge Leonard has no jurisdiction over Christmas cheer."
"The Scout Elves will be bringing their holiday magic and an extra measure of joy to all those celebrating this season," the statement continued. "Despite this silly jest," read the declaration, Leonard was still on Santa's "nice list." According to Santa, Leonard's "Scout Elf reports he's actually a jolly good fellow."
In response, Leonard posted a picture of himself with an Elf dangling upside down from the County seal in his courtroom. He credited his Elf he dubbed "Elfis" with keeping him in Santa's good graces, saying, "Thankfully, he put in a good word for me."
Now if we could just get a judge to ban the song "Christmas Shoes." That song is way too sad for the holidays.
The following two tabs change content below.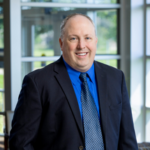 Elder Law and Estate Planning Attorney
at
McCarty Law LLP
Hoping to follow in his father's footsteps from a young age, Reg's practice primarily consists of advising individuals on estate planning, estate settlement and elder law matters. As Reg represents clients in matters like guardianship proceedings and long-term care admissions, he feels grateful to be able to offer families thorough legal help in their time of need.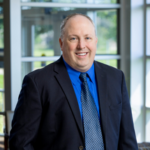 Latest posts by Reg P. Wydeven (see all)