This year, because of COVID-19, many Americans are registering to vote by mail to avoid congregating in long lines at the polls. Because of many divisive issues, this presidential election may be one of the most pivotal in history.
Voting by mail itself is one of the hot button issues being discussed. There has been a lot of talk recently about "naked ballots."
One context involves the requirement that mail-in ballots be placed in a required secrecy envelope that is placed in the regular envelope that is sent in the mail. This process was implemented to prevent naked ballots by protecting voter privacy back when ballots were extracted by hand, sometimes in public view. Advances in technology, however, have led to automated ballot processing at secure election offices, making the secrecy envelope unnecessary.
According to the National Conference of State Legislatures, sixteen states still send secrecy envelopes to voters. Wisconsin is not among them. Last month, however, Pennsylvania announced it will be the only state to actually disqualify any naked ballots they receive, while giving voters no recourse to fix their mistake.
Election officials have warned that new enforcement of the longstanding rule, mandated last month by the state's supreme court, could result in the rejection of as many as 100,000 ballots statewide. In the 2016 election, Donald Trump won by only 44,000 votes, so rejecting 100,000 ballots could have a huge impact on the state's results. This is especially true since the Pennsylvania Secretary of State's office indicated that a record 2.5 million Pennsylvanians have requested to vote by mail this fall.
While there are discussions to adopt a law negating the requirement of a secrecy envelope, it's doubtful that will ever happen before November 3.
The other context in which I heard "naked" and "ballot" together involved YouTube star Tana Mongeau. On September 30, Mongeau sent out a tweet encouraging her followers on Onlyfans to vote for Joe Biden. OnlyFans is a content-sharing platform where creators offer videos, photos, and even chances to chat one-on-one – but only after paying a monthly subscription fee.
In 2020, we're accustomed to celebrities encouraging us to vote and even for endorsing candidates. But Mongeau took things to the next level. As an incentive for casting a ballot for Biden, Mongeau Tweeted, "if u send me proof u voted for Biden I'll send you a nude for free." The post has since been deleted. She then added the hashtag #bootyforbiden.
The 22-year-old vlogger, who has 5.4 million YouTube subscribers and Instagram followers, along with 2.4 million Twitter followers, claimed she received more than 10,000 messages in response.
While I applaud her ingenuity and enthusiasm for voting, Mongeau's efforts were likely illegal. Under U.S. electoral law, "vote-buying," or offering anything of value in exchange for a vote, is a felony. In addition, it is also illegal to ask people for evidence of their votes.
And Mongeau's not the only one who could be in hot water. Those followers who shared their ballots with her could face jail time if they reside in one of the 16 states where it is against the law to take a photo with a ballot, including Wisconsin.
Mongeau inspired me to encourage others to get to the polls. Only I'm going to threaten to send nude pictures of myself to anyone who doesn't vote.
The following two tabs change content below.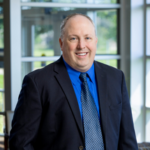 Elder Law and Estate Planning Attorney
at
McCarty Law LLP
Hoping to follow in his father's footsteps from a young age, Reg's practice primarily consists of advising individuals on estate planning, estate settlement and elder law matters. As Reg represents clients in matters like guardianship proceedings and long-term care admissions, he feels grateful to be able to offer families thorough legal help in their time of need.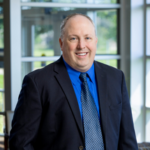 Latest posts by Reg P. Wydeven (see all)