Growing up in the '80s, I was a huge fan of Steven Seagal movies. Seagal was born in Lansing, Michigan, but as an adult he moved to Japan to become a martial arts instructor. A 7th degree black belt in aikido, he became the first foreigner to operate an aikido dojo in the country.
In 1988, Seagal starred in his first motion picture, 'Above the Law.' The film is set during the Vietnam war, and Seagal stars as Nicolo "Nico" Toscani, a Sicilian martial arts expert living in Japan. His talents garner the attention of the CIA, who recruit him for a special forces operation on the border of Vietnam and Cambodia.
While there, Nico learns of an underground drug smuggling operation run by his superior officer, Chief Zagon. After witnessing Zagon torture a Vietnamese prisoner, Nico quits the CIA and goes to Chicago to become a narcotics detective.
Fifteen years later, during a routine drug bust, instead of finding narcotics, Nico uncovers a stash of plastic explosives. When his efforts to investigate are stonewalled, he defies orders and pokes around anyway. His efforts uncover a plot to invade Nicaragua by the CIA to further its illegal drug operations, which are, of course, headed by Zagon. Nico takes down the whole operation and exposes the corruption because after all, no one is above the law.
Apparently that also includes Steven Seagal himself.
The martial artist, who had been 'Under Siege' from the U.S. Securities and Exchange Commission, just reached a settlement agreement with the agency over charges that he failed to disclose he was being paid to promote investing in an initial coin offering, or ICO.
The SEC was 'Out for Justice' because Seagal was paid $250,000 in cash and $750,000 worth of Bitcoiin2Gen (B2G) tokens in exchange for "unlawfully touting" the cryptocurrency's offering. The actor posted on his social media accounts urging consumers not to "miss out" on Bitcoiin's ICO that he endorsed "wholeheartedly." In addition, the company issued a 2018 press release announcing that "Zen Master Steven Seagal Has Become the Brand Ambassador of Bitcoiin2Gen."
Seagal was hired by Bitcoiin2Gen a few months after the SEC issued a report categorizing ICOs as securities. Under federal law, anyone who promotes a "virtual token or coin" must also disclose if and how they are being compensated to endorse it, which Seagal failed to do, putting him 'On Deadly Ground.'
"These investors were entitled to know about payments Seagal received or was promised to endorse this investment so they could decide whether he may be biased," said Kristina Littman, chief of the SEC Enforcement Division's Cyber Unit, in a statement saying. "Celebrities are not allowed to use their social media influence to tout securities without appropriately disclosing their compensation."
Without admitting or denying the SEC's findings, Seagal made the 'Executive Decision' to pay back $157,000, the amount he received for pitching the digital coin, plus more than $16,000 in interest. He will also pay a fine of another $157,000 and has agreed not to promote any securities, digital or otherwise, for three years.
At its peak Bitcoiin had a total market value of almost $40 million, or $225.74 per token. Today, the 52 million Bitcoiin in circulation combined are worth less than $10,000, or about $0.0001923 each.
Seagal purportedly issued a statement saying he was sorry and that he didn't mean to kung fool anyone.
The following two tabs change content below.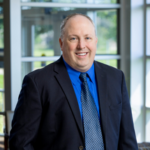 Elder Law and Estate Planning Attorney
at
McCarty Law LLP
Hoping to follow in his father's footsteps from a young age, Reg's practice primarily consists of advising individuals on estate planning, estate settlement and elder law matters. As Reg represents clients in matters like guardianship proceedings and long-term care admissions, he feels grateful to be able to offer families thorough legal help in their time of need.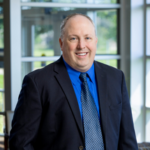 Latest posts by Reg P. Wydeven (see all)