Coronavirus and Your Estate Plans
The new coronavirus has had a huge impact around the world.  Causing the disease known as COVID-19, this particular coronavirus has wreaked havoc in global stock markets, forced restrictions to be imposed on travel, shut down businesses in Asia, and closed down tourist attractions like Tokyo Disneyland and the Louvre.  The only people happy about the outbreak are the manufacturers of facemasks, which are constantly sold out (despite warnings from health officials that they won't prevent wearers from catching the virus).
While the outbreak is definitely scary, hopefully, it won't be so bad. New reports are stating that many people who catch the coronavirus (which is named for the crown-like spikes on the surface of its cells) don't have any symptoms at all, and many others only have mild symptoms and make a full recovery. It also appears that drugs to combat the virus are being developed much more quickly than compared to past outbreaks of similar viruses, like SARS in 2002.
All that being said, it may be a good time to revisit your estate plans now to ensure everything is in order. While chances of dying from the new coronavirus are low, future outbreaks in the area could lead to an overwhelming demand on estate planning services, just as they can lead to supermarkets running out of rice and bottled water.
Reviewing and/or updating an estate plan gives you peace of mind that when you pass, regardless of the cause, your will or trust will reflect your wishes and the appropriate people will be in place to carry out your wishes.  This is especially true if you have minor children, since you want to choose who raises them and know they will be taken care of financially without getting their inheritance too soon and blowing through it like a Kardashian.
You will also want to be sure your powers of attorney for both health care and for finances are in place.  This way if you have an accident or do become ill, someone will be in a position to make decisions for you.  Again, even though Wisconsin is a marital property law state, spouses do not have the automatic right to make decisions for one another.
Hopefully the new coronavirus is contained before it reaches the Midwest and all of us stay safe and healthy. But I would still rather have all my ducks in a row now, as opposed to waiting for an outbreak to hit us and then slathering on hand sanitizer and going out in public to see my lawyer.
So get your estate plans in place, and consider it a crowning achievement.
The following two tabs change content below.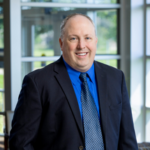 Elder Law and Estate Planning Attorney
at
McCarty Law LLP
Hoping to follow in his father's footsteps from a young age, Reg's practice primarily consists of advising individuals on estate planning, estate settlement and elder law matters. As Reg represents clients in matters like guardianship proceedings and long-term care admissions, he feels grateful to be able to offer families thorough legal help in their time of need.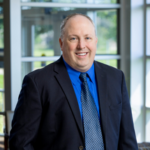 Latest posts by Reg P. Wydeven (see all)