There's No Biz Like ShowBiz
When I was a kid, I'll never forget when we got a ShowBiz Pizza in Appleton next to the K-Mart. The restaurant featured pizza, video games and Rock-afire Explosion, which was a band comprised of animatronic anthropomorphized animals, headed by Billy Bob the Bear, who was the face of the franchise. The group performed medleys of classic rock, pop, and country music and comedic skits. Not surprisingly, the restaurants were a huge hit with kids.
The chain has an interesting backstory. Nolan Bushnell invented Pong, one of the first video games. He went on to co-found Atari, which made arcade games and home video game consoles that were so popular in the 1980s. Bushnell noticed that most of Atari's arcade games were in bars, bowling alleys or poolhalls – not exactly kid-friendly establishments.
So Bushnell wanted to create a family-friendly environment where kids could play (and become addicted to) arcade games. In 1977, Bushnell opened the first Chuck E. Cheese's Pizza Time Theatre in San Jose, California. A lifelong fan of Disney, Bushnell's restaurant featured an animatronic rat that interacted with kids while they ate pizza and played video games.
Looking to expand his franchise, Bushnell met with several potential investors, including Robert L. Brock, best known for his extensive portfolio of Holiday Inn hotels. Worried that Chuck E. Cheese's animatronics technology would be outshone by other up-and-coming competitors, Brock instead formed ShowBiz Pizza Place. He opened his restaurant in Kansas City, Missouri, in 1980. By the end of 1981, the company had 48 company-owned outlets and 42 franchises.
Brock's prophecy came true, for in 1984, Chuck E. Cheese's Pizza Time Theatre declared Chapter 11 bankruptcy, and its assets were purchased by ShowBiz. Both restaurants operated as separate entities until 1992, when the company converted all ShowBiz locations to be Chuck E. Cheese.
But bankruptcy wasn't the end of Chuck E. Cheese's problems. One of the chain's main attractions, arcade games, came under fire in 2011 when Denise Keller filed a class action lawsuit against the restaurant claiming their games were illegal gambling devices.
Keller, a real estate agent and mother to a 3- and 5-year-old, asked for a jury trial and damages and restitution of at least $5 million. Eric Benink, Keller's attorney, argued, "We don't think that children should be exposed to casino-style gambling devices at an arcade."
Chuck E. Cheese's attorneys claimed their games didn't constitute gambling, but even if they did, Keller could not seek damages because she and her children were willing participants. Keller later dismissed her suit.
Chuck E. Cheese was most recently dragged into court as a result of its games. Ashreana Scott sued the chain after her hair got stuck while she was feeding tickets into the counting machine at a location in Oregon. She claims she was left without any assistance for 20 minutes.
She demands a jury trial and is seeking $1,000, citing negligence and insufficient warning signs. According to the suit, her hair was stuck "until defendant's employee was finally able to get it out, causing plaintiff injuries including pain, discomfort, distress, and headaches."
I have also suffered pain, discomfort, distress and headaches after spending several hours in a Chuck E. Cheese with my children, particularly after having to climb into the human hamster maze to rescue them when they got stuck.
The following two tabs change content below.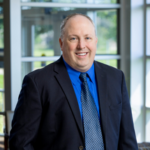 Elder Law and Estate Planning Attorney
at
McCarty Law LLP
Hoping to follow in his father's footsteps from a young age, Reg's practice primarily consists of advising individuals on estate planning, estate settlement and elder law matters. As Reg represents clients in matters like guardianship proceedings and long-term care admissions, he feels grateful to be able to offer families thorough legal help in their time of need.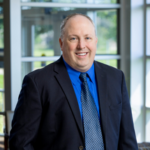 Latest posts by Reg P. Wydeven (see all)