Dwayne "The Rock" Johnson is one of my favorite actors. I've been a huge fan of his since his professional wrestling days. I loved watching him raise his eyebrow, ask the fans if they smell what he's cooking, and then drop "the People's Elbow" on his opponent.
After winning countless matches, he conquered Hollywood. He's the biggest action star in the world and his movies are loaded with death-defying stunts and over-the-top vehicle chases.
And now The Rock can add another title to his resume: journalist. In 2017, Johnson executive produced and starred in a documentary that aired on HBO entitled "Rock and a Hard Place." The show featured incarcerated juveniles who went to the Miami-Dade County Corrections and Rehabilitation Boot Camp, which gives incarcerated juveniles the chance to reduce a long prison sentence for completing the intense six-month program.
Christy Laster was a correctional officer at the program during the time the documentary was being filmed. Later on, she was criminally charged for bribery, grand theft and extortion. Laster believed that outtakes from "Rock and a Hard Place" would help her refute the allegation of extorting money from the program's cadets and stealing from a lockbox where valuables were kept in an office room. So her attorneys issued a subpoena to HBO requesting the footage.
In response, HBO moved to quash the subpoena. The premium cable network claimed what they filmed should be protected under New York's Shield Law, which prevents journalists from being compelled to disclose information they gathered as part of an investigation.
At the subsequent court hearing, Laster's attorney argued that because megastar Johnson appeared in the show, it should be considered a "celebrity reality TV show," as opposed to a "documentary." Therefore, the protections afforded under the Shield Law shouldn't apply.
Well, New York Supreme Court Justice Carol Edmead didn't smell what Laster and her attorney were cooking. She indicated that Laster "cites no authority for the notion that the mere involvement of a celebrity in a project renders it somehow incapable of being classified as a documentary, or that a celebrity known for other endeavors cannot be deemed a 'journalist' under the statute."
Edmead continued, saying the Shield Law's "very broad definition of 'professional journalist' encompasses anyone involved in news gathering." She held that "even were the project more entertainment-focused, the broad definition would still likely apply as long as one of the purposes of the project was disseminating news to the public about the youth incarceration program."
Edmead went even further, saying that Laster's hopes that the documentary's outtakes would exonerate amounted to a fishing expedition that the Shield Law is designed to protect against. "[I]t bears repeating that Respondent cannot argue that any information contained in Petitioner's outtakes is critical and necessary when Respondent does not know what the outtakes actually captured," she ruled. "Respondent cannot contend that her defense 'rises or falls' on the basis of footage that may not even exist."
The Rock was a force of nature before, but now being protected by the Freedom of the Press, I feel there will be nothing he can't do.
The following two tabs change content below.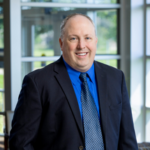 Elder Law and Estate Planning Attorney
at
McCarty Law LLP
Hoping to follow in his father's footsteps from a young age, Reg's practice primarily consists of advising individuals on estate planning, estate settlement and elder law matters. As Reg represents clients in matters like guardianship proceedings and long-term care admissions, he feels grateful to be able to offer families thorough legal help in their time of need.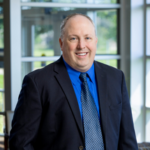 Latest posts by Reg P. Wydeven (see all)