In the summer of 1983, my parents took my buddies and me to see 'Star Wars: Return of the Jedi,' and it was absolutely awesome. In the beginning of the movie, Luke Skywalker infiltrates the palace of the vile gangster, Jabba the Hutt, to rescue Han Solo who was frozen in carbonite.
Jabba's palace was filled with some of the coolest and craziest aliens, and of course, Boba Fett. Jabba sat atop a giant dais while eating frog-like creatures out of a bowl and smoking a hookah pipe. As an 11-year-old, I thought his hookah was made-up alien sci-fi stuff – little did I know they were actually a thing.
Until a few years ago, Jabba's hookah was the only one I'd ever seen. Today they're everywhere, and hookah bars are actually popular hangouts. It seems everywhere you go, people are vaping. Except San Francisco.
Last month, the City by the Bay became the first city in the U.S. to prohibit the sale, distribution and manufacturing of e-cigarettes. The city board unanimously approved the ban in a preliminary vote and now awaits mayor London Breed's signature, which she said she will do. The ban will go into effect in six months, so retailers have time to remove the product from their shelves. Those who violate the ban will be subject to fines and other penalties, including jail time.
In a statement, City Attorney Dennis Herrera said, "E-cigarettes are a product that, by law, are not allowed on the market without FDA review. For some reason, the FDA has so far refused to follow the law. Now, youth vaping is an epidemic." He believes that manufacturers need to prove that e-cigarettes are a safe product "rather than a lure to addict another generation." Accordingly, Herrera stated, "If the federal government is not going to act to protect our kids, San Francisco will."
City Supervisor Shamann Walton told CBS News that, "Middle school and high school students are becoming addicted to nicotine because of e-cigarettes, so we want to do everything we can to keep e-cigarettes out of the hands of young people until the FDA conducts the appropriate clinical trials and finds out how these should be marketed." He stressed, "We need to make sure we protect young people."
Ironically, San Francisco is the home to Juul Labs, the world's largest manufacturer of e-cigarettes. According to Bloomberg, Juul's market share of the fast-growing e-cigarette industry is about 72%, which equated to about $2 billion of revenue last year. In 2017, Juul was spun off into a separate entity from its parent company, vaporizer maker Pax Labs. Last year, the tobacco company Altria purchased a 35% stake in Juul. After the purchase, the company is estimated to be worth more than $35 billion.
On the day the board passed the ordinance, Juul happened to buy a new office building in San Francisco. In a statement to CBS News, the company said the ordinance will "drive former adult smokers who successfully switched to vapor products back to deadly cigarettes." Juul also believes the ban will "create a thriving black market" for e-cigarettes "instead of addressing the actual causes of underage access and use."
Juul, along with other manufacturers and consumers of e-cigarettes, will almost certainly try to overturn the ban.
Because Jabba the Hutt was not the epitome of health, even as a kid I thought that smoking a hookah was probably not good for you. In real life, San Francisco doesn't think so ether.
The following two tabs change content below.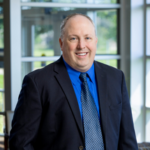 Elder Law and Estate Planning Attorney
at
McCarty Law LLP
Hoping to follow in his father's footsteps from a young age, Reg's practice primarily consists of advising individuals on estate planning, estate settlement and elder law matters. As Reg represents clients in matters like guardianship proceedings and long-term care admissions, he feels grateful to be able to offer families thorough legal help in their time of need.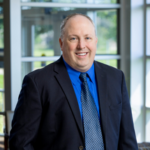 Latest posts by Reg P. Wydeven (see all)