I've mentioned in numerous previous articles that my wife and son suffer from severe food allergies, particularly to peanuts. Once, my wife was assured that the veggie burger she ordered at a restaurant contained no peanuts or tree nuts. After taking one bite, however, she immediately knew it did.
She paced outside the local hospital waiting to see if her reaction would pass or if she needed to take her EpiPen, which injects epinephrine directly into her bloodstream through a needle. When she started having difficulty breathing, she injected herself and went inside. Unfortunately, her reaction was so bad, she needed more injections and a couple of IVs.
Because the injections are painful, most people, like my wife, wait to use an EpiPen until they know the reaction is severe. Experts agree that if those in anaphylactic shock administered epinephrine sooner, their allergic reactions are likely to be much less serious.
So, ARS Pharmaceuticals has been working on Neffy, an epinephrine nasal spray product, that would be the first needle-free option for treating severe allergic reactions.
Neffy delivers a 2-milligram dose of epinephrine to a person experiencing the symptoms of a life-threatening allergic reaction. Currently, the spray is designed for anyone weighing at least 66 pounds, but ARS is working on future studies for smaller children.
ARS developed its nasal spray to remedy situations like my wife's. The pharmaceutical company cited a survey indicating that some people might administer its nasal spray as much as 18 minutes earlier than they would an injection. They also say it is smaller and easier to carry than EpiPens, estimating that as many as 35% more people will have epinephrine with them if the spray form is available.
Accordingly, ARS submitted Neffy for approval to the U.S. Food and Drug Administration. Earlier this month, the agency's Pulmonary-Allergy Drugs Advisory Committee voted in favor of an epinephrine nasal spray. While the FDA is not legally obligated to follow the recommendation of the committee, which is comprised of outside advisers, expert input plays a key role in helping the FDA's staff evaluate drug company submissions.
The mechanism used to administer Neffy is already widely used for some other nasal spray medications currently on the market, including the overdose reversal drug naloxone, branded as Narcan nasal spray, that was recently approved to be sold over-the-counter without a prescription.
While the mechanics of the delivery of the drug was not a concern, the FDA convened the advisory committee to evaluate the safety and efficacy of an epinephrine nasal spray. While many new drugs must go through massive clinical trials prior to being approved, epinephrine has been used in the U.S. to treat allergic reactions since 1901. Because it was introduced before the FDA existed, it was never required to go through the modern approval process to prove safety and effectiveness.
Instead, ARS gathered data on metrics of its use, like tracking a person's blood pressure or the concentration of epinephrine that ended up in their bloodstream. It then compared the data to other injection products, showing the results after using Neffy were not substantially higher or lower.
The FDA is expected to issue its final verdict on whether to approve Neffy in mid-2023. If approved, ARS told investors in March that it hoped to launch the prescription spray by the end of the year.
If Neffy is approved, it could be life-saving for millions of allergy sufferers. And that's nothing to sneeze at.
The following two tabs change content below.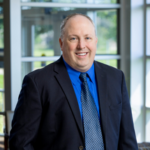 Elder Law and Estate Planning Attorney
at
McCarty Law LLP
Hoping to follow in his father's footsteps from a young age, Reg's practice primarily consists of advising individuals on estate planning, estate settlement and elder law matters. As Reg represents clients in matters like guardianship proceedings and long-term care admissions, he feels grateful to be able to offer families thorough legal help in their time of need.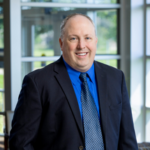 Latest posts by Reg P. Wydeven (see all)