TikTok Going to Helena Handbasket
Earlier this year I wrote about TikTok being banned from all government- or school-issued devices by the federal government, over half the states (including Wisconsin), and numerous colleges (including the University of Wisconsin System).
Officials are worried that the Chinese government will force ByteDance, the creator of TikTok, to share information collected from users that could be used for intelligence or spreading disinformation. If their suspicions are true, there would be a buffet of data at their disposal. An astounding two-thirds of all American teens use TikTok, which is the second-most popular domain in the world.
Well, last month, Montana officially became the first U.S. state to ban TikTok. Gov. Greg Gianforte signed the bill into law on May 17, 2023, and it goes into effect in January of 2024. "To protect Montanans' personal and private data from the Chinese Communist Party, I have banned TikTok in Montana," wrote Gianforte on Twitter. However, the ban would be lifted if the social media platform is sold to a company that is not based in "any country designated as a foreign adversary" by the federal government.
Gianforte's office issued a news release claiming that "penalties will be enforced by the Montana Department of Justice," and that anyone in violation of the law is liable to pay $10,000 per violation, and also liable for an additional $10,000 each day the violation continues. The fine would be issued to any "entity," which includes app stores, such as the Apple App Store or the Google Play App Store, and TikTok itself, each time someone accesses TikTok, "is offered the ability" to access it, or downloads it. Users are not subject to the fine.
According to company spokesperson Jamal Brown, there are about 200,000 people and 6,000 businesses that use TikTok in Montana. If they continue using the app after the law goes into effect, it will result in fines totaling over $2 billion per day. When it comes to generating revenue, if the law stands, it could make the Dutton Ranch on "Yellowstone" look like a lemonade stand.
In March, Gianforte barred TikTok from all government devices in Montana. He then set his sights on an entire statewide ban. At a hearing about the bill earlier this spring, state politicians discussed concerns from technology experts about how to actually enforce the proposed measure.
One of the experts was a representative from TechNet, which, according to their website, is a "national, bipartisan network of technology CEOs and senior executives that promotes the growth of the innovation economy." The rep said that app stores "do not have the ability to geofence" apps on a state-by-state basis, making it impossible for the restriction to be enforceable by app stores. They better find a way, however, because Kyler Nerison, a spokesperson for Montana Attorney General Austin Knudsen's office, said it's up to apps stores and TikTok "to not allow their apps to work in Montana and other states where they are not legal."
The law will almost certainly be challenged. "Governor Gianforte has signed a bill that infringes on the First Amendment rights of the people of Montana by unlawfully banning TikTok, a platform that empowers hundreds of thousands of people across the state," TikTok said in a statement provided to CBS News. "We want to reassure Montanans that they can continue using TikTok to express themselves, earn a living, and find community as we continue working to defend the rights of our users inside and outside of Montana."
It's ironic that a company from China, whose government controls the media, is fighting for our First Amendment rights.
The following two tabs change content below.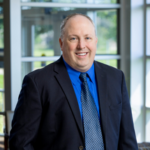 Elder Law and Estate Planning Attorney
at
McCarty Law LLP
Hoping to follow in his father's footsteps from a young age, Reg's practice primarily consists of advising individuals on estate planning, estate settlement and elder law matters. As Reg represents clients in matters like guardianship proceedings and long-term care admissions, he feels grateful to be able to offer families thorough legal help in their time of need.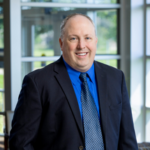 Latest posts by Reg P. Wydeven (see all)