In the Book of Genesis, God told Adam and Eve, "Be fruitful and multiply and fill the earth and subdue it, and have dominion over the fish of the sea and over the birds of the heavens and over every living thing that moves on the earth."
Well, multiple people in the Netherlands are now telling Jonathan Jacob Meijer to take it down a notch.
A lawsuit was recently filed against the 41-year-old Dutch musician by the Donorkind Foundation, a Dutch organization advocating for the interests of donor-conceived children, their parents, and prospective parents. The lawsuit alleges that Meijer is a "serial donor," and has admitted to fathering over 550 children through his prolific sperm donating activities. Experts suspect, however, that the actual number is likely between 800 and 1,000 children.
The suit is likely the first of its kind, as Donorkind claims that Meijer's actions have caused tangible harm based on the increased risk of incest and inbreeding in Holland.
After receiving several complaints in 2016, the Dutch Ministry of Health investigated Meijer and discovered at least 102 of his offspring. His progeny came about after he donated to numerous clinics despite having an agreement with each clinic that he was not donating elsewhere. Further, he acknowledged that his donations were under the professionally established limits of no more than 25 children.
As a result of the investigation, Dutch clinics blacklisted Meijer. Since he was banned in Holland, he continued to donate through numerous sperm banks in other countries, as well as making private donations directly to recipients.
Donorkind's complaint alleges Meijer's actions increased the risk of inbreeding, incest, and negative psychosocial implications, as his children may unknowingly marry their siblings or cousins, or their uncles or aunts. The complaint cites numerous studies, including a growing body of literature, indicating that a large number of offspring per donor is harmful. Research generally indicates that a reasonable limit on sperm donation is no more than 10 families per donor.
Surprisingly, the lawsuit does not seek monetary damages from Meijer or that he spend time in prison – it simply demands that he be absolutely prohibited from any further donating, that he provides a list of clinics he has already donated to, and that he writes to these clinics with the request that any stored samples be destroyed.
There is one exception to banning further donations: Meijer would be allowed to donate to parents who have already bore his children, or those currently pregnant with children, who wish to have additional children who are fully genetically related to each other.
Professor Jody Madeira, an American assisted reproductive technology legal expert, claims that if this lawsuit is successful, it will be the first time a serial donor has been held accountable for his unorthodox and unethical donations. Madeira told 'Above the Law's' Ellen Trachman, "This sends a message that donors cannot pursue their personal donation desires in ways that contradict clinic and public policy."
Hopefully Donorkind will prevail in the suit. If so, it will maybe send a message to other serial donors around the globe that they will be held accountable for their actions.
If Meijer is found guilty, I think the court should order him to spend at least $100 on birthday and Christmas gifts for each of his kids every year.
The following two tabs change content below.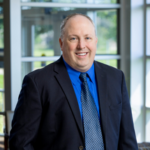 Elder Law and Estate Planning Attorney
at
McCarty Law LLP
Hoping to follow in his father's footsteps from a young age, Reg's practice primarily consists of advising individuals on estate planning, estate settlement and elder law matters. As Reg represents clients in matters like guardianship proceedings and long-term care admissions, he feels grateful to be able to offer families thorough legal help in their time of need.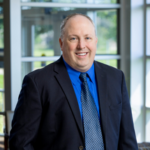 Latest posts by Reg P. Wydeven (see all)