Last year, my daughter and my nephew went to Summerfest to watch "Mr. Worldwide" Pitbull in concert. Born Armando Christian Pérez, Pitbull has sold over 25 million albums and over 100 million singles worldwide. He has over 15 billion views on YouTube and has won 35 Billboard Latin Music Awards.
The kids loved the concert, as "Mr. 305" (Miami's area code) puts on a great show. They heard him perform his hits "You Want Me," "Timber," and, of course, "Fireball." Pitbull collaborated with producer Ricky Reed to write "Fireball" as the pair were enjoying the cinnamon-flavored whisky of the same name on the roof of a beach house. Reed claims the song is a "quasi ode to day drinking."
According to a recent lawsuit, the pair could have imbibed all day without ever becoming impaired.
Anna Marquez sued The Sazerac Company, who makes Fireball Cinnamon Whisky, for selling an adult beverage that is missing a key ingredient: whisky.
Marquez, a resident of Chicago, filed the lawsuit last month in the U.S. District Court in the Northern District of Illinois, after purchasing a bottle of Fireball Cinnamon, which is a distinct product from Fireball Cinnamon Whisky. The malt beverage in question has a lower alcohol content than its whisky-based counterpart and according to Sazerac's website, can be found at 170,000 grocery and convenience stores across the country that are allowed to sell beer and wine but not spirits, such as whisky.
According to the complaint, Marquez bought Fireball Cinnamon unaware that it was different from Fireball Cinnamon Whisky. She purportedly "is like many consumers of alcoholic beverages who prefers distilled spirits or products containing distilled spirits to malt-based beverages."
Malt beverages, such as hard seltzers and wine coolers, have a fermented base and are usually flavored. Sazerac's website reflects that the malt-based Fireball Cinnamon is 33-proof, or 16.5% alcohol by volume, while Fireball Cinnamon Whisky is 66-proof, or 33% alcohol by volume.
Marquez alleges that Sazerac's representations of Fireball Cinnamon were "false and misleading" and that the bottles "appear similar" to Fireball Cinnamon Whisky bottles, as both bottles have a red cap, a yellow label with the word "Fireball" and a logo featuring a fire-breathing, dragon-like creature in red.
The label on Fireball Cinnamon describes the drink as a "malt beverage with natural whisky and other flavors and caramel color," which according to the suit is written in the "smallest allowed size." Marquez argues that "natural whisky and other flavors" was "a clever turn of phrase" because consumers might misread it as "natural whisky," thinking it was a reference to the spirit, and not understand that it was a flavor.
Customers "expecting those small bottles labeled 'Fireball Cinnamon' to contain whiskey 'was an easy mistake to make, and one intended by the manufacturer,'" the suit reads. "In fact, what consumers were purchasing at non-liquor stores '[was] not whiskey at all' even though the[ir] labels are almost identical."
Spencer Sheehan, who represents Marquez, has filed over 400 lawsuits against food and beverage companies, accusing them of misleading product labeling, such as foods described as vanilla-flavored, but that actually use synthetic vanilla instead of vanilla beans or vanilla extract.
Sheehan is seeking class action status for the lawsuit to cover people who bought Fireball Cinnamon in Illinois, North Dakota, Wyoming, Alaska, Arizona, Idaho, Mississippi, Iowa, South Carolina, Kansas, Arkansas, and Utah. The suit is also seeking more than $5 million in damages.
Apparently, this experience has caused Marquez to make her own whisky. While her boyfriend doesn't think it tastes very good, he loves her still.
The following two tabs change content below.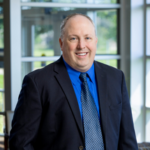 Elder Law and Estate Planning Attorney
at
McCarty Law LLP
Hoping to follow in his father's footsteps from a young age, Reg's practice primarily consists of advising individuals on estate planning, estate settlement and elder law matters. As Reg represents clients in matters like guardianship proceedings and long-term care admissions, he feels grateful to be able to offer families thorough legal help in their time of need.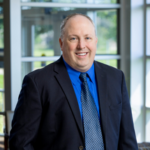 Latest posts by Reg P. Wydeven (see all)