Mike Tyson took the boxing world by storm when he knocked out Hector Mercedes in his first professional fight in March of 1985. Kid Dynamite's ferocity in the ring had not been seen before.
Unfortunately, Tyson was ferocious outside the ring as well. In 1988, Robin Givens cited spousal abuse when she filed for divorce from him. Four years later, he was sentenced to six years in prison for sexually assaulting Desiree Washington, an 18-year-old Miss Black America contestant.
Yet, Iron Mike is a bit of a paradox. While almost everyone is aware of his explosiveness and violence, few people know that his most passionate hobby is pigeons. "I have loved pigeons since I was nine," he told the Boomer & Carton radio show. They helped him cope with the bullying he endured for being overweight, claiming, "They were my escape."
In fact, Tyson's love of pigeons may have led to his career in boxing. Once, a bully killed his pigeon with his bare hands. "The guy ripped the head off my pigeon," Mike explained. "This was the first thing I ever loved in my life, the pigeon." As a result, Mike said, "That was the first time I threw a punch."
In a completely different context, director Michael Bay is another person closely associated with explosions and violence. The acclaimed filmmaker has helmed such action movies as 'The Rock,' 'Armageddon,' 'Pearl Harbor,' and the 'Bad Boys' and 'Transformers' franchises.
Bay is known for his over-the-top explosions and action scenes. Well, one of those scenes has landed him in hot water after purportedly hurting an innocent bystander: a pigeon.
Italian authorities reportedly claim a protected homing pigeon was killed during the 2018 filming of '6 Underground.' The action flick, starring Ryan Reynolds, is about a billionaire who recruits a team of six people to fake their deaths in order to dole out justice. During a take on the set in Rome, the pigeon was allegedly killed by a dolly, and an unnamed crew member supposedly photographed it and filed a report with the police.
The police claim Bay violated the Birds Directive, a European Union law that makes it illegal to capture, harm or kill wild birds in member nations. Member States unanimously adopted the Directive in April of 1979, making it the organization's oldest environmental law. According to the EU, because at least 32% of their bird species are currently in a poor conservation status, member nations need to work together to protect them, as migrating birds often cross borders.
As the film's director, he is held responsible for the bird's death. "I was offered by the Italian authorities a chance to settle this matter by paying a small fine, but I declined to do so because I would not plead guilty to having harmed an animal," Bay told The Wrap.
"I am a well-known animal lover and major animal activist," he continued. "No animal involved in the production was injured or harmed. Or on any other production I've worked on in the past 30 years." Bay asserts, "We have clear video evidence…a multitude of witnesses, and safety officers that exonerates us from these claims. And disproves their one paparazzi photo — which gives a false story."
While Bay couldn't discuss the specifics during an ongoing case, he said "when I have my day in court" he feels "confident we will prevail."
I think that if some people feel that it's just one lousy pigeon and it's no big deal, they should have to say as much to Mike Tyson's face.
The following two tabs change content below.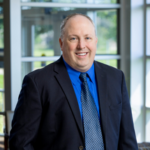 Elder Law and Estate Planning Attorney
at
McCarty Law LLP
Hoping to follow in his father's footsteps from a young age, Reg's practice primarily consists of advising individuals on estate planning, estate settlement and elder law matters. As Reg represents clients in matters like guardianship proceedings and long-term care admissions, he feels grateful to be able to offer families thorough legal help in their time of need.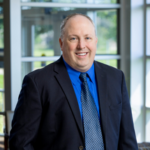 Latest posts by Reg P. Wydeven (see all)