As a kid, my favorite football player was Barry Sanders, who was taken 3rd overall in the 1989 NFL draft by the Detroit Lions. The worst part is that he could have played for my favorite team. After Dallas took Troy Aikman first, the Packers selected Tony Mandarich, passing on Sanders, Derrick Thomas and Deion Sanders. Other than Mandarich, the other players are all enshrined in the Pro Football Hall of Fame.
Dubbed "The Incredible Bulk" by Sports Illustrated, Mandarich was a 6'6" offensive tackle, weighed 330 pounds, ran the 40 yard dash in 4.65 seconds, and bench-pressed 225 pounds "an unheard-of 39 times." He was touted as the greatest offensive lineman prospect in the history of football.
Then-defensive backs coach Nick Saban recruited Mandarich to Michigan State University. The school made up statistics for him to measure his prowess: the "pancake," where he put a defensive player on his back, the "off the film," where he drove players out of the camera's view, and "no mas," which were defenders who quit against him. Tragically, in his senior year against Wisconsin, Mandarich recorded 10 pancakes, 3 off the films and 1 no mas.
Due to his enormous size, speed and strength, not to mention acne on his arms and premature balding, rumors of steroid use swirled around Mandarich. It didn't help that he severely underperformed in his first 3 seasons in the NFL, where they regularly test for performance enhancing drugs, before eventually getting cut by Green Bay. Shortly thereafter, he was renamed "The Incredible Bust" by SI. In 2008, Mandarich finally admitted to taking steroids.
Nothing is more disappointing than when you place your faith, hope and dreams in someone that you later find out is nothing but a hoax. And that's exactly what the Liver King's fans are discovering.
Brian Johnson, nicknamed the Liver King for his propensity for eating raw animal livers, is a fitness influencer and online personality. Followed by 1.7 million people on Instagram and 3.8 million on TikTok, Johnson credits rigorous workouts and his "modern caveman" diet as the secret to his muscled physique.
Johnson promotes "ancestral living" as something he does to be "strong, healthy and happy (autoimmune-free, eczema-free, allergy-free, fatigue-free)." He also eats bull testicles, cow brains, spleens, pancreases, hearts, kidneys, and raw sweetbreads. But, because his diet does not contain enough nutrients, Johnson's followers are forced to buy supplements to maintain their vitamins – which he is happy to sell them.
A recent leaked email, however, revealed that Johnson actually has a $12,000-a-month steroid regimen to thank for his ripped form.
So, former Johnson follower Christopher Altomare filed a $25 million class action lawsuit in Manhattan Supreme Court against Johnson and his companies, Ancestral Supplements, LLC and The Fittest Ever, LLC, for allegedly tricking consumers into buying his products.
The lawsuit claims Johnson "consistently" appeared shirtless in his videos to "showcase his muscular physique" and portrayed "himself as the epitome of health." In actuality, though, his Eat Tenet included "a dangerous and life-threatening diet" which caused "a large portion of consumers" to suffer from "severe" food-borne illnesses, according to court filings.
"Liver King persuaded millions of consumers to adhere to, or abide by, the Eat Tenet by repeatedly making representations to consumers that his near-perfect physique, and optimal health, were solely attributable to his adoption of the Ancestral Tenets, predominantly the Eat Tenet," the suit reads.
To be honest, if it took eating raw liver and bull testicles to get ripped, I think I'd rather stay flabby.
The following two tabs change content below.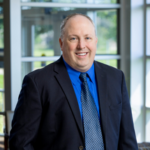 Elder Law and Estate Planning Attorney
at
McCarty Law LLP
Hoping to follow in his father's footsteps from a young age, Reg's practice primarily consists of advising individuals on estate planning, estate settlement and elder law matters. As Reg represents clients in matters like guardianship proceedings and long-term care admissions, he feels grateful to be able to offer families thorough legal help in their time of need.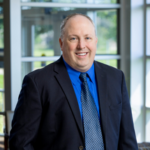 Latest posts by Reg P. Wydeven (see all)