The "Clear Craze" was an odd marketing fad from the 1990s. Apparently, transparency equaled purity. Colored toilet paper ended and was just sold in white. Deodorants and shaving cream came in clear gel. Even electronics, like the Apple iMac and the Nintendo Game Boy, came in clear, plastic cases so you could see the components inside.
But the biggest trend was clear beverages. In 1992, Pepsi introduced Crystal Pepsi, a "clear alternative" to normal colas that was caffeine-free, had all natural flavors and no preservatives. Its slogan was, "You've never seen a taste like this." Coca-Cola followed suit with Tab Clear, a transparent version of its diet cola for consumers who wanted to "keep tabs" on their weight.
Alcoholic beverages hopped on the bandwagon, too. In 1993, Coors Brewing Company introduced Zima Clearmalt, a clear, lightly carbonated cooler which was described as a "truly unique alcohol beverage." Meaning "winter" in many Slavic languages, Zima was a malt beverage, like beer, but was marketed as a "malternative to beer." Its tagline was "Zomething different."
Today, hard seltzers are the popular clear alcoholic beverage of choice. They are perceived as even more pure than coolers, as they generally have less sugar and calories and lower alcohol by volume.
That's why Anheuser-Busch is arguing that, like Zima, hard seltzers are zomething different than beer.
In 2013, Anheuser-Busch acquired Grupo Modelo from Mexico, giving it the rights to Modelo and Corona, two popular brands of authentic Mexican beer. However, out of fear that Anheuser-Busch would gain too much of a market share, as part of the deal, U.S. antitrust regulators forced the brewing juggernaut to sell Modelo's business in America to Constellation Brands.
The two beverage companies entered into a licensing agreement that allowed Constellation to sell "Mexican-style beer" under the Corona and Modelo names. When the pandemic started in the spring of 2020, though, Constellation released Corona Hard Seltzer to compete with White Claw and the emerging hard seltzer market.
Anheuser-Busch eventually sued Constellation in February of 2021, in the U.S. District Court of the Southern District of New York. The lawsuit claimed the sale of hard seltzer violated their licensing agreement and infringed on their trademark.
Later that year, Anheuser-Busch sued Constellation again – this time for releasing two Modelo Reserva beers: one aged in tequila barrels and the second in bourbon barrels. According to court filings, the first breaches U.S. and Mexican laws that "strictly restrict" the use of the word 'tequila,' while the second breaches the brewers' licensing agreement because bourbon is not native to Mexico.
While Constellation discontinued selling the bourbon-barreled beer, it is currently in mediation with Anheuser-Busch over the sale of the tequila-barreled beer.
The hard seltzer case, however, took an interesting twist after Judge Lewis Kaplan ruled that a jury must decide on the definition of "beer" to see if the licensing agreement was breached. Constellation argues that the definition of "beer" in the agreement also covers hard seltzer, while Modelo claims that no reasonable jury could read the definition that way.
In his ruling, Kaplan said, "The meaning of the sublicense as it relates to [Constellation] hard seltzer products is ambiguous … and while Modelo perhaps has the better of the argument, the court is not now in a position to conclude that no reasonable jury could find for Constellation." No trial date has been set.
And Corona thought its biggest marketing headache was having a virus named after its beer. Merry Christmas!
The following two tabs change content below.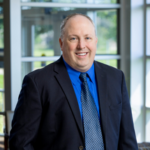 Elder Law and Estate Planning Attorney
at
McCarty Law LLP
Hoping to follow in his father's footsteps from a young age, Reg's practice primarily consists of advising individuals on estate planning, estate settlement and elder law matters. As Reg represents clients in matters like guardianship proceedings and long-term care admissions, he feels grateful to be able to offer families thorough legal help in their time of need.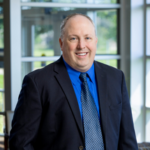 Latest posts by Reg P. Wydeven (see all)