We're just about to hit the busiest time of the year for traveling. Tons of people will be going home to visit loved ones for the holidays, or will be headed somewhere tropical to get away from the cold during the holiday break.
While I really never thought about it, I guess ninjas have to travel as well. I always assumed they moved silently in the night, but I guess some of them have to fly commercially as well.
Earlier this month, an airline passenger was stopped at LaGuardia Airport in New York City for having potentially dangerous items in his carry-on bag. In addition to the normal toiletries, he also packed a pair of nunchucks, a switchblade, a folding knife and three saw blades.
The Transportation Security Administration is in charge of approving what items can and cannot be brought in a carry-on bag and checked luggage. They brought us the 3-1-1 rule, which states that each passenger may only carry liquids, gels and aerosols in three travel-size containers that are 3.4 ounces or less and can fit into one quart-size plastic bag. The rule applies to toothpaste, shampoo, conditioner, mouthwash, lotions and similar items.
Obviously, airline security was dramatically increased after the 9-11 terrorist attacks. The 3-1-1 rule was imposed after terrorists in Britain tried to sneak liquid explosives onto planes in August of 2006. The ratio was implemented after countless tests revealed that a container of a certain size is needed for an effective explosion, and separate three-ounce containers do not have "enough critical diameter" to blow up an aircraft.
So, if the TSA is concerned about how much sunscreen I can bring on a plane, you can bet they aren't too jazzed about martial arts weapons. The items were detected during pre-departure screening, causing the agency to tweet a warning to other travelers.
"A lump of coal for this guy for the holiday," it read. "Six prohibited items among a traveler's carry-on items at @LGAairport on Sunday – 3 saw blades, nunchucks, a switchblade and a knife that folds into a bullet-shaped sheath. @TSA recommends packing these items in a checked bag."
Lisa Farbstein, a spokesperson for the TSA, explained to CNN Travel that the items were not illegal, but are prohibited in carry-on bags. However, they are allowed to be transported in checked luggage. "So no arrest," she elaborated. "The individual repacked them in a checked bag and continued their trip as planned."
It's likely that this passenger's cache of implements of death will appear on the TSA's annual "Top 10 Catches" list, a review of the year's most unusual, confiscated contraband. Last year's highlights included: a breakfast burrito filled with scrambled eggs, cheese and crystal meth, a can of bear spray, a chainsaw, a wine holder shaped like a firearm, fireworks, a machete, a cleaver, a firearm belt buckle, a pistol, and finally, bullets hidden in a stick of deodorant.
Thankfully, TSA employees are able to maintain a sense of humor while dealing with potentially dangerous items. After seizing the ammo hidden in the deodorant, the agency claimed the guilty passenger must have been "sweating bullets."
Before you travel, check out www.tsa.gov to see what items you can't take on a plane with you. So, if you hop in a plane to soar among the stars, just make sure they aren't throwing stars.
The following two tabs change content below.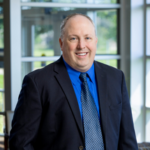 Elder Law and Estate Planning Attorney
at
McCarty Law LLP
Hoping to follow in his father's footsteps from a young age, Reg's practice primarily consists of advising individuals on estate planning, estate settlement and elder law matters. As Reg represents clients in matters like guardianship proceedings and long-term care admissions, he feels grateful to be able to offer families thorough legal help in their time of need.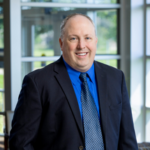 Latest posts by Reg P. Wydeven (see all)