Our family had a wonderful Thanksgiving this year. Not all families were quite as lucky, however.
Take, for example, the former employees of United Furniture.
According to the Winston-Salem Journal, at 12:42 a.m. on Tuesday, November 22, just two days before Thanksgiving, the company's board of directors sent out emails and texts to all of their 2,700 employees, most of whom live in Mississippi, informing them that they were fired, effective immediately. The company blamed "unforeseen business circumstances."
In response, a class-action lawsuit was filed against the furniture manufacturer, which made products under the Lane Home Furnishings brand. The lawsuit claims the company baroque the Worker Adjustment and Retraining Notification (WARN) Act of 1988, which is a federal law that protects employees, their families, and communities by requiring most employers with 100 or more employees to provide a 60-day notice of planned closings and mass layoffs of employees.
The law also requires employers to give notice to the employees' labor union, if any, the local chief elected official (such as a city's mayor or a town or village's president), and to the state dislocated worker unit. The notice is intended to give workers and their families transition time to adjust to the prospective loss of employment, to seek and to obtain other employment, and if necessary, to enter skill training or retraining programs that would allow these workers to successfully compete in the job market.
An employer who violates WARN provisions is liable to each employee for an amount equal to back pay and benefits for the period of the violation, up to 60 days. This liability may be reduced, however, by the period of any notice that was given and any voluntary payments that the employer made to the employee, sometimes referred to as "pay in lieu of notice."
Because no advance notice was given to the United Furniture employees before being fired, the lawsuit is seeking "the maximum amount allowed for a violation of the WARN Act."
In addition to complying with the federal WARN Act, employers must also abide by applicable state laws as well, such as the Wisconsin's Business Closing and Mass Layoff (WBCML) Law, which has been in effect since 1975.
The WBCML law covers an employer having 50 or more employees in Wisconsin and is either permanently or temporarily shutting down an employment site, facility, or operating unit within a single municipality that affects 25 or more employees, or makes a reduction in the workforce which affects at least 25% of the workforce or 25 employees, whichever is greater, or at least 500 employees.
If an employer does not provide proper notice under the WBCML, affected employees may again recover up to 60 days of back pay and benefits for each day that notice was required but not provided. In addition, employers face a fine of up to $500 for each day they were required to give notice to the highest official of a municipality and failed to do so.
Jack Simpson, an attorney for the United Furniture employees, told CBS MoneyWatch that "The firings are tragic. Not only were the employees fired in the middle of the night via an email or text message, but the firings occurred just two days shy of Thanksgiving." He added, "A time period that is intended for thanksgiving with friends, family and loved ones became a period of heartache, stress and despair solely because United Furniture lacked the decency to provide its employees any notice."
One of the former United Furniture employees is purportedly making knock-off Ikea furniture. Apparently, he is an artificial Swedener.
The following two tabs change content below.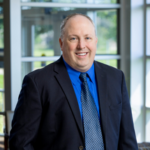 Elder Law and Estate Planning Attorney
at
McCarty Law LLP
Hoping to follow in his father's footsteps from a young age, Reg's practice primarily consists of advising individuals on estate planning, estate settlement and elder law matters. As Reg represents clients in matters like guardianship proceedings and long-term care admissions, he feels grateful to be able to offer families thorough legal help in their time of need.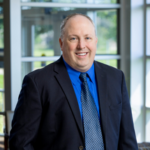 Latest posts by Reg P. Wydeven (see all)