If you watch any professional sporting event on TV, invariably you will see one of the athletes look at the camera, wave and yell, "Hi mom!"
While I played lots of catch in the yard with my dad, my mom was the one who signed me up for everything, took me to practice, took me shopping to buy shoes or other equipment, washed my uniforms and made every game. So, I understand why pro athletes say 'hi' to their mothers.
But, you probably won't see Luka Doncic acknowledging his mother any time soon.
Doncic is the star player for the NBA's Dallas Mavericks. Born in Ljubljana, Slovenia, he was a child prodigy in hoops. Doncic became a pro basketball player in Spain at age 13. As a teen, he led Real Madrid to the 2018 EuroLeague title, winning the EuroLeague MVP as well as the Final Four MVP. He was also named the ACB Most Valuable Player and won back-to-back EuroLeague Rising Star and ACB Best Young Player awards. He was selected to the EuroLeague 2010–20 All-Decade Team.
Doncic joined the Mavericks in 2018, and was selected unanimously to the NBA All-Rookie First Team and won Rookie of the Year for the 2018-19 season. In his second season, he was selected to his first NBA All-Star game and named to the All-NBA First Team.
Needless to say, he's accomplished a great deal for being only 23 years old. In addition to his basketball prowess, he also possesses that sort of boy-next-door good looks and charm. Obviously, that makes him pretty marketable.
So, Doncic created Luka77, Inc., a company inspired by his name and number, to promote his name and likeness rights. The corporation recently attempted to register trademarks for Doncic's name and some variations that include his name and other verbiage. According to Brown Rudnick, the attorneys who represent Luka77, Inc., the United States Patent and Trademark Office "preliminarily refused" to register the company's 2021 applications for "Luka Doncic" and "Original Hoops of Luka Doncic."
The reason? The names are too similar to "Luka Doncic 7," which has already been trademarked, so the names may cause confusion. "Luka Doncic 7" is registered to a woman named Mirjam Poterbin, who also happens to be Luka Doncic's mother.
Luka77 acknowledges that Poterbin filed the original application "with Mr. Doncic's consent." However, he was only a 19-year-old NBA rookie at the time. Because he became a pro as a child, it's no surprise Doncic's mother handled the business side of his basketball career. Doncic now wants to manage his own career, so his company has petitioned the USPTO to cancel Poterbin's mark.
First, Doncic argues that he is no longer "affiliated or associated with [Poterbin] or its goods and services." He also "does not approve or sponsor [these] goods and services," arguing consumers are inclined to presume that he is connected to "Luka Doncic 7." Second, Luka77, Inc. argues that Poterbin has allegedly "abandoned any and all rights" in the mark by not using it, with no known licensees.
This case is the first of its kind in the trademark arena, namely a person who previously granted permission to use a trademark is now looking to rescind it. As such, young athletes and their agents will be following this case very closely now that young, collegiate athletes have the right to profit from their name, image and likeness, also known as NIL rights.
Apparently Poterbin also attempted to copyright the symbol for infinity: ∞. Legal experts predict the courtroom battle to be endless.
The following two tabs change content below.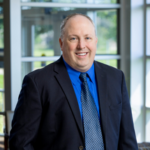 Elder Law and Estate Planning Attorney
at
McCarty Law LLP
Hoping to follow in his father's footsteps from a young age, Reg's practice primarily consists of advising individuals on estate planning, estate settlement and elder law matters. As Reg represents clients in matters like guardianship proceedings and long-term care admissions, he feels grateful to be able to offer families thorough legal help in their time of need.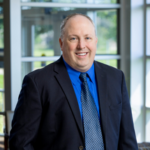 Latest posts by Reg P. Wydeven (see all)