Last year, my daughter took several of her college exams remotely due to the pandemic. She took one of her finals at our home in her bedroom. She had an online proctor that supervised her while taking the test and she had to pan her webcam around the room before starting to show that she didn't have any study aids handy for cheating.
Many universities implemented browser plug-ins and other software from third-party proctor companies to prevent cheating on tests. Digital privacy advocates claim these online proctoring services' violate students' civil rights. In December of 2020, the Electronic Privacy Information Center filed a complaint against five popular proctoring services for their "invasive" and "deceptive" data collection practices.
Lots of kids did not like the practice and complained about it. One student even made a federal case about remote-proctoring – literally.
Aaron Ogletree is a chemistry student at Cleveland State University in Ohio. Like my daughter, Ogletree took a remote-proctored exam last spring. Before starting, he had to show the virtual proctor his bedroom. He did, and the recording data was stored by Honorlock, one of the university's third-party proctoring services and one of those named in EPIC's complaint.
So, Ogletree sued Cleveland State in the U.S. District Court for the Northern District of Ohio. He alleged that the room scan violated his Fourth Amendment rights against "unreasonable searches and seizures." In response, the school argued that room scans are not "searches," because they are limited in scope, conducted to ensure academic fairness and exam integrity, and not coerced. The scans, it contends, were part of a regulatory process unrelated to criminal activity, but rather ensuring exam integrity.
The university asserts that the scan of Ogletree's room lasted no more than a minute, and possibly lasted as little as 10 seconds. According to court documents, the scan was "brief, only revealed items in plain view, and the student controlled the inspection to the extent that the student chose where in the house to take the exam and where in the room to direct the camera."
Cleveland State indicated that Ogletree was free to object to the scan or elect to not take the exam remotely. The school maintains that it is not aware of any data breaches related to recordings of remote exams, and that access to the video is strictly controlled. However, other students could view one another's recordings.
Last month, Judge J. Philip Calabrese agreed with Ogletree, ruling that room scans are unconstitutional. "Mr. Ogletree's privacy interest in his home outweighs Cleveland State's interests in scanning his room," Calabrese held. "Accordingly, the Court determines that Cleveland State's practice of conducting room scans is unreasonable under the Fourth Amendment."
"Room scans go where people otherwise would not, at least not without a warrant or an invitation," Calabrese's decision continued. "Nor does it follow that room scans are not searches because the technology is 'in general public use.'"
Ogletree was represented by Matthew Besser, a civil rights attorney from the Cleveland-based firm of Bolek Besser Glesius. In his firm's blog, Besser proclaimed the decision as a landmark case, writing, "The case appears to be the first in the nation to hold that the Fourth Amendment protects students from unreasonable video searches of their homes before taking a remote test."
Calabrese ordered Cleveland State to meet with Besser to determine how to remedy the issue. David Kielmeyer, a spokesperson for the school, said, "Ensuring academic integrity is essential to our mission and will guide us as we move forward."
If colleges continue requiring room scans before exams, it will be a case of remote-proctor and gamble.
The following two tabs change content below.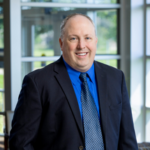 Elder Law and Estate Planning Attorney
at
McCarty Law LLP
Hoping to follow in his father's footsteps from a young age, Reg's practice primarily consists of advising individuals on estate planning, estate settlement and elder law matters. As Reg represents clients in matters like guardianship proceedings and long-term care admissions, he feels grateful to be able to offer families thorough legal help in their time of need.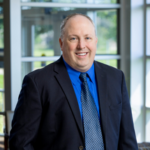 Latest posts by Reg P. Wydeven (see all)