The 'Rocky' movies are some of my favorites, and the films probably would be in my Mount Rushmore of movie franchises.
'Rocky III' is probably my favorite. One-time opponent Apollo Creed, played by Carl Weathers, decides to train Rocky, portrayed by Sylvester Stallone, after Rocky's trainer, Burgess Merideth's Mickey, suddenly passes.
During the training montage, a staple in 'Rocky' movies, Apollo asks Rocky's brother-in-law, Paulie, played by Burt Young, if the boxer can swim. "With a name like Rock?" was his deadpanned response.
So, to "strengthen and use muscles he never thought he had," Rocky spends a bunch of time all alone swimming in an Olympic-sized pool.
Well, apparently 40 years after the film's release, Stallone is still hogging all the water for himself.
Sly is one of several Hollywood celebrities being investigated for using more water than they are allocated during the drought most of Southern California is suffering from. In the Las Virgenes Water District, which covers the sprawling hills in Los Angeles County, homeowners are only allowed to water their lawns once a week and everyone has a water budget, meaning they are only supposed to use an allocated amount.
CBS2 recently investigated celebrities overusing their water allotment. In records obtained from the Las Virgenes Water District, Stallone's $18 million mansion was identified as one of the worst perpetrators. The actor used 351% of his allotted water budget in May, the fourth month it went over budget since water restrictions were implemented in December.
Reality star Kourtney Kardashian also made the list. Her $8 million home used 245% of its water budget in May, also the fourth month she eclipsed her allocation. Rapper The Game exceeded his water budget for the fourth month in May, as did comedian Howie Mandel's wife, Terry, using 241% of her allocated amount.
Joe McDermott, who is with the Las Virgenes Water District, indicated that anyone who exceeds 150% of their budget for at least two months pays a penalty for water. For rich celebrities, though, this is hardly a deterrent. That's why offenders who go over their budget for four months have a restrictor plate installed in the water meter at their homes.
The plate is essentially a small disk that cuts flow from 26 gallons a minute down to a significantly less amount, forcing people to use less water. "The maximum you can get is a little under one gallon a minute," McDermott said. "I actually tested one at my house."
Some celebrities have already received a restrictor plate, such as actor/comedian Kevin Hart, rapper Nas, and the Estate of Michael Jackson. When asked what it was like to have a water restrictor, McDermott explained, "It wasn't great."
Ironically, Erin Brokovich, the clean water activist who was played by Julia Roberts in the movie about her exploits, was also an offender. However, she is installing artificial turf on her property and using drought-resistant plants to reduce her water usage. She told CBS2, "In the past there have been months where I was above what I can use. I was fined. I paid those fines and took very swift action."
As for Sly, his lawyer explained that his client needed the extra water to prevent "more than 500 mature trees on the property, including innumerable fruit trees as well as pine trees" from dying. He claims Stallone has been "addressing the situation responsibly and proactively."
According to his water meter, however, Stallone is guilty beyond a reasonable drought.
The following two tabs change content below.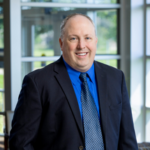 Elder Law and Estate Planning Attorney
at
McCarty Law LLP
Hoping to follow in his father's footsteps from a young age, Reg's practice primarily consists of advising individuals on estate planning, estate settlement and elder law matters. As Reg represents clients in matters like guardianship proceedings and long-term care admissions, he feels grateful to be able to offer families thorough legal help in their time of need.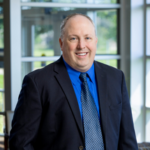 Latest posts by Reg P. Wydeven (see all)