Without question, 'Pulp Fiction' is one of my favorite movies from the 1990s. The film follows Jules and Vincent, two hitmen played by Samuel L. Jackson and John Travolta, and their misadventures in the Los Angeles underworld. The flick cemented Jackson as a certified star and relaunched Travolta's career.
The movie also features Bruce Willis, Uma Thurman, Ving Rhames, Tim Roth, Christopher Walken, Harvey Keitel, Steve Buscemi, Eric Stoltz and Rosanna Arquette. Iconic imagery, such as Travolta and Thurman dancing, Jackson's colorful dialogue, and an epic soundtrack that accompanied the film made writer/director Quintin Tarantino a household name.
The movie is a fan favorite and is still immensely popular almost 30 years after its release. That's why there's lots of money at stake over the sale of NFTs associated with Pulp Fiction.
According to Forbes, an NFT, or non-fungible token, is a digital asset that represents real-world objects, such as art, music, in-game items and videos. Fungible items are interchangeable or replaceable, therefore, NFTs are generally one of a kind, or at least one of a very limited run. They are "minted" on a blockchain to give them a unique, verifiable identifying code, which makes them highly collectible. NFTs are bought and sold online, typically with cryptocurrency.
While NFTs have been around since 2014, they have recently become an increasingly popular way to buy and sell digital artwork. Shockingly, $174 million has been spent on NFTs in the last four years, with just one NFT garnering almost $70 million alone at auction.
Tarantino, a two-time Academy Award-winning director and screenwriter, wants a piece of the action. He announced last month that he's selling NFTs of seven original scenes from Pulp Fiction, which will include excerpts from the original, handwritten script for the film as well as exclusive commentary from Tarantino.
Because there's so much money at stake, Miramax, the movie studio that released Pulp Fiction, is suing Tarantino, alleging that he infringed on the "intellectual property rights relating to one of Miramax's most iconic and valuable film properties" by offering the sale of the NFTs.
"Upon learning of Tarantino's plan, Miramax sent him a cease-and-desist letter setting forth, in great detail, Tarantino's disregard of Miramax's broad rights to 'Pulp Fiction,'" the suit said. "Wrongly claiming that his narrow Reserved Rights are sufficient, Tarantino remains undeterred and has refused to comply with Miramax's demands to cancel the sale of Pulp Fiction NFTs."
According to the complaint, which was filed in Los Angeles, Tarantino's plan to sell the NFTs without Miramax's blessing is "particularly problematic" because he "granted and assigned nearly all of his rights to 'Pulp Fiction'" to the studio in 1993. "Tarantino's conduct has forced Miramax to bring this lawsuit against a valued collaborator," the complaint read. "Left unchecked, Tarantino's conduct could mislead others into believing Miramax is involved in his venture."
In addition to stopping Tarantino, Miramax doesn't want any other directors to follow his lead. Court papers state that Tarantino's actions might "mislead others into believing they have the rights to pursue similar deals or offerings, when in fact Miramax holds the rights needed to develop, market, and sell NFTs relating to its deep film library."
I'm a huge fan of Pulp Fiction, but I probably won't buy one of these NFTs. Mostly because I could never afford it, but also because I have no clue what an NFT is, and I still don't know how to use cryptocurrency.
The following two tabs change content below.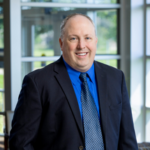 Elder Law and Estate Planning Attorney
at
McCarty Law LLP
Hoping to follow in his father's footsteps from a young age, Reg's practice primarily consists of advising individuals on estate planning, estate settlement and elder law matters. As Reg represents clients in matters like guardianship proceedings and long-term care admissions, he feels grateful to be able to offer families thorough legal help in their time of need.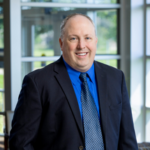 Latest posts by Reg P. Wydeven (see all)