When I was a kid, I used to take Flintstones Vitamins. I was a "Flintstone Kid – one million strong and growing." The original vitamins came in shapes modeled after the cartoon's characters, including Fred, Wilma and Pebbles Flintstone, Barney Rubble and Bamm-Bamm Rubble, Dino, The Great Gazoo, and the Flintstones' car.
The vitamins were introduced by Miles Laboratories in 1968, which was purchased by Bayer in 1979. In 1995, after a grassroots campaign, a Betty Rubble vitamin replaced the car. The chewable vitamins have historically been one of the best-selling drug products in America.
Former heavyweight boxing champion Mike Tyson is releasing a line of chewable drug products, and he's hoping they're as successful as Flintstone Vitamins. Only these aren't made for kids.
Since 2016, Tyson has been selling cannabis products through his Tyson Holistic label, and word is that they are as potent as one of his punches. The former pugilist purportedly earns over $650,000 a month from his business that sells premium marijuana strains and extracts. This is good news for him, considering he admits to smoking over $40,000 of his own product each month.
Tyson, a marijuana enthusiast, is even building a 418-acre weed-themed holiday resort, complete with the world's longest lazy river, that will feature a music festival he hopes to rival Coachella. The resort will boast a luxury hotel, "glamping tents," and Tyson University, which will educate prospective farms on the art of cultivating cannabis.
According to Forbes, his newest venture, dubbed Tyson 2.0, will be "a step up from Iron Mike's first cannabis brand, offering a wider array of products including everything from his personal favorite, flower, to concentrates, edibles, beverages, and pre-rolls."
One of those edibles is a cannabis gummy shaped like an ear with a bite out of it, a not-so-subtle nod to the time when Tyson bit off a piece of Evander Holyfield's ear in the third round of their 1996 WBA title bout. Known as Mike Bites, the gummies are currently for sale in California, the first state to legalize marijuana for medicinal use in 1996.
In 2012, Colorado became the first state to legalize marijuana for recreational use, however, Mike Bites are not legal there. In 2016, the state adopted a law prohibiting marijuana edibles from being shaped like humans, animals, fruit or other objects that could attract children. According to the Colorado Marijuana Enforcement Division communications director Shannon Gray, the law would be "directly applicable" to Holyfield's chomped ear gummy.
Accordingly, Mike Bites that will be sold in Colorado will be manufactured in the shape of a "T." The gummies are expected to arrive in recreational dispensaries in the Centennial State before the end of the summer, a Tyson 2.0 spokeswoman said.
During an interview last month, Adam Wilks, CEO of Tyson 2.0, explained that Holyfield will not receive even a morsel of the profits from Mike Bites. The "Real Deal" has yet to comment publicly on the edibles, but he can't be thrilled with the product.
Before trying his hand at cannabis products, Tyson and his company tried raising corn. They abandoned their business plan, however, after Mike kept eating all the ears.
The following two tabs change content below.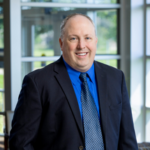 Elder Law and Estate Planning Attorney
at
McCarty Law LLP
Hoping to follow in his father's footsteps from a young age, Reg's practice primarily consists of advising individuals on estate planning, estate settlement and elder law matters. As Reg represents clients in matters like guardianship proceedings and long-term care admissions, he feels grateful to be able to offer families thorough legal help in their time of need.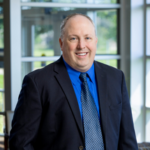 Latest posts by Reg P. Wydeven (see all)