Hopes of a Favorable Verdict Disappear
As many readers know, my dad was the inspiration for me to become a lawyer, but he was not alone. My other legal role model was none other than Mike Brady.
In 'The Brady Bunch' episode, 'The Fender Bender,' Mr. Duggan backed his car into Carol's at the supermarket. He then sued Carol, claiming the accident was her fault and gave him whiplash.
In court, Mr. Duggan arrived wearing a neck brace and told the judge that because of the accident, he couldn't turn his head. He then testified that Carol was clearly at fault, saying, "You know how women drivers are."
The judge then began explaining that it was a difficult case because of the parties' conflicting testimony. Before the judge could rule in Mr. Duggan's favor, however, Mike cleverly tossed his briefcase on the floor. Mr. Duggan whipped his head around to see what caused the loud noise, appearing to suffer no ill effect from the accident. Seeing this, the judge dismissed the case.
While he wasn't a lawyer, Mike Brady's quick thinking in court exposed the truth and resulted in justice.
As is so often the case, life has a way of imitating art.
In 2013, Gavin Cox, a tourist from Great Britain, attended David Copperfield's magic show in Las Vegas. Cox was chosen at random, along with a dozen other audience members, to participate in a trick – the volunteers went onstage only to disappear and reappear moments later in the back of the theater.
In actuality, in less than 90 seconds, stagehands with flashlights ushered the audience members offstage through dark curtains, down passageways, outdoors and then indoors through a kitchen to re-enter the theater for the show's finale. During the migration, Cox alleged that hotel renovation work had left construction dust coating an alley that the group ran through, causing him to slip and fall and resulting in permanent brain injuries.
Cox and his wife, Minh-Hahn Cox, then sued Copperfield, two of his business entities, the hotel and the construction firm that was renovating it, for hundreds of thousands of dollars in medical costs and damages.
Copperfield is a likely target for litigation, for he has what lawyers call "deep pockets." According to Forbes, he is the most commercially successful magician in history. In 2015, they listed his earnings at $63 million for the previous 12 months and ranked him the 20th highest-earning celebrity in the world. A decade before that, he was recognized as by far the most successful solo entertainer in history, with his 33 million tickets sold grossing over $4 billion.
Stealing from Mr. Duggan's playbook, when he appeared at trial, Cox had to be helped to the witness stand by his attorney or court officers, and he testified that he needed assistance when not in court. But in a move that would have made Mike Brady proud, lawyers for the hotel introduced into evidence surveillance videos of Cox walking to court with apparent ease with his dog on a leash.
So, in May of 2018, after several weeks of testimony, the jury found Copperfield, the hotel and Copperfield's company, Backstage Disappearing Inc., negligent but not civilly liable for Cox's fall. They determined that he was responsible for his own injuries.
Cox then appealed this decision to the Nevada Supreme Court, arguing that the trial judge should not have allowed attorneys for the hotel to show jurors the surveillance video. In a 5-2 decision earlier this month, the Court upheld the jury's findings.
And just like Mr. Duggan, Cox's hopes for a big payday in court magically disappeared.
The following two tabs change content below.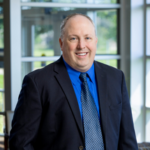 Elder Law and Estate Planning Attorney
at
McCarty Law LLP
Hoping to follow in his father's footsteps from a young age, Reg's practice primarily consists of advising individuals on estate planning, estate settlement and elder law matters. As Reg represents clients in matters like guardianship proceedings and long-term care admissions, he feels grateful to be able to offer families thorough legal help in their time of need.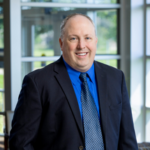 Latest posts by Reg P. Wydeven (see all)