Don't Hate the Player, Hate the Game
We have lived with COVID-19 for nearly two years. During the early part of the pandemic when we were all stuck at home, young kids really struggled without socializing with their friends in person. As a result, virtual interaction skyrocketed, as did the platforms that hosted virtual networks. While grown-ups know all about Zoom and Microsoft Teams, kids would be more familiar with Roblox.
Roblox is an online gaming platform and game creation system developed by Roblox Corporation, which was founded by David Baszucki and Erik Cassel in 2004. It allows users to program games and play games created by other users.
While Roblox had modest success in its first decade, the company exploded during the pandemic. Roblox's "Party Place" is a specific venue for hosting events. In April of 2020, the venue hosted the 'One World: Together At Home' star-studded virtual concert. By the end of the month, developers allowed players to host their own social-focused events by launching "Play Together."
Roblox describes "Play Together" as "an easy way to find games that allow you to engage in fun social activities with others, like visiting shopping malls, going camping, or riding waterslides, all while remaining safe and healthy indoors."
In March of 2020, Roblox saw a 40% increase in users. In April, Roblox Corporation told Bloomberg that "two-thirds of all U.S. kids between 9- and 12-years-old use Roblox, and it's played by a third of all Americans under the age of 16." By August of 2020, Roblox claimed that "over half" of all Americans the age of 16 used the platform and it had 164 million active monthly players.
Not surprisingly, Roblox's profits also soared. In March of 2021, one year after the start of the pandemic, Roblox stock went public, valued at $45 billion. According to The New York Times, Founder David Baszucki purportedly avoided paying tens of millions of dollars in taxes from the sale, however, due to an almost 30-year-old loophole.
In 1993, President Clinton wanted to encourage investing into small business start-ups, so he signed into law the Qualified Small Business Stock exemption. The exemption shielded investors from paying taxes on profits up to $10 million. To qualify, investors need to have shares in a company with gross assets of $50 million or less for a minimum of 5 years. QSBS are only available to startup founders, employees, investment funds, and accredited investors.
According to the U.S. Small Business Administration, it's a chance to own "stock in a company where the price appreciates greatly, you sell it, and pay no tax on your profit."
Under the QSBS exemption, shareholders are allowed to gift their stock to others who can also avoid paying taxes. According to the New York Times, Baszucki gave away shares at least a dozen times to his wife, his four children, and various other relatives. Gifting shares is often referred to as peanut-buttering because it's easy to spread out the exemption to others. Bloomberg estimates that Baszucki's net worth is around $7 billion.
While Baszucki's actions sound shady, using the QSBS exemption is perfectly legal. Experts estimate that the exemption will cost the government around $60 billion over the next decade. President Biden's administration suggested cutting the exemption benefit by more than half, but this would probably result in just more gifting.
Presumably, the government will want to eliminate the gifting provision and bring peanut-buttering to a grinding halt.
The following two tabs change content below.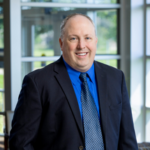 Elder Law and Estate Planning Attorney
at
McCarty Law LLP
Hoping to follow in his father's footsteps from a young age, Reg's practice primarily consists of advising individuals on estate planning, estate settlement and elder law matters. As Reg represents clients in matters like guardianship proceedings and long-term care admissions, he feels grateful to be able to offer families thorough legal help in their time of need.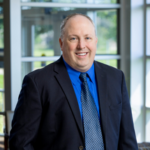 Latest posts by Reg P. Wydeven (see all)