My buddies and I began playing softball in the Kimberly Recreation Association in 1992. Sponsored by our office, the Legal Eagles were considered the Atlanta Braves of the KRA – while we made multiple appearances in the championship game during the 1990s, we were only able to come away with one title in 1995.
Despite our initial success, we were unable to win another championship for over two decades. Then, we won back-to-back championships in 2017 and 2018. While we had some original Legal Eagle players still on the team, we had some key additions of younger players, including the kids of our former pitcher. None of these guys was born when we won our first title, which made us feel even older.
While the McCarty Law Legal Eagles have won three championships in the last quarter century, the New England Patriots have doubled that feat, winning six Super Bowls in that window. One of those victories was in 2017 over the Atlanta Falcons. The Patriots overcame a 28–3 deficit to beat the Falcons 34-28 in the only Super Bowl to be decided in overtime.
One of the New England players, known only as "T.J." in court filings, left the team shortly after the season. He was contacted by Scott Spina through Instagram about buying his Super Bowl 51 ring. The 24-year-old Spina traveled to Georgia to meet with the player, and paid for the ring with a personal check, which bounced.
According to the U.S. Attorney's Office, "When Spina obtained the player ring, he also received the information that allowed the former player to purchase Super Bowl rings for family and friends that are slightly smaller than the player rings." Using T.J.'s credentials, Spina ordered three more rings with "Brady" engraved on them. According to prosecutors, Spina claimed they were gifts for the baby of then-Patriot quarterback Tom Brady.
Spina then sold T.J.'s ring for $63,000 to a broker in California who specializes in championship rings and told him he was working "a deal out with brady rings." According to prosecutors, Spina fabricated a story that he knew Brady's nephews and that they were going to sell him the rings that Brady was going to give them as Thanksgiving gifts.
The broker backed out, however, after wondering whether Brady even had three nephews. Spina then sold the rings to an auction house for $100,000. At an auction in February of 2018, one of the rings was sold for $337,219. The case was then investigated by the FBI's art crime team.
After investigators untangled his web of lies, Spina agreed to plead guilty in U.S. District Court in Los Angeles to one count of mail fraud, three counts of wire fraud and one count of aggravated identity theft. As part of the plea agreement, he agreed to pay restitution to the former Patriots player.
"By pretending to be a New England Patriots player, the defendant was able to get Super Bowl rings from the company that issued them. But in offering the rings for sale, he was also selling their connection to Tom Brady — a story that simply did not hold up on close scrutiny," said Assistant U.S. Attorney Erik M. Silber. "Unfortunately, in his effort to profit on Tom Brady's name, the defendant defrauded a number of people, including those at the ring company, the buyer of the rings, and those in the collectible market more broadly."
Apparently, Brady wasn't overly concerned about the rings. According to sources, he is far more concerned about today's economy in light of the pandemic – specifically too much inflation.
The following two tabs change content below.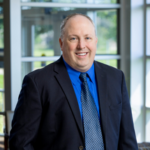 Elder Law and Estate Planning Attorney
at
McCarty Law LLP
Hoping to follow in his father's footsteps from a young age, Reg's practice primarily consists of advising individuals on estate planning, estate settlement and elder law matters. As Reg represents clients in matters like guardianship proceedings and long-term care admissions, he feels grateful to be able to offer families thorough legal help in their time of need.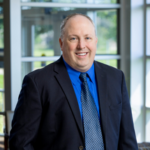 Latest posts by Reg P. Wydeven (see all)