No Such Thing as a Home Game?
Last fall, the Chicago Bears announced that the team signed a purchase agreement for Arlington Park, a suburb about 30 miles northwest of the Windy City. The team had been trying to renegotiate its lease with the city for their longtime home at Soldier Field, which expires in 2033. If the two sides can't agree on a deal, the Bears will no longer play in Chicago.
But they won't be alone – nearly a third of the NFL's teams play in a city they're not named after. For example, the L.A. Rams and Chargers play in Inglewood, California. The San Francisco 49ers are in Santa Clara, which is 45 miles away.
The Las Vegas Raiders play their home games in Paradise, Nevada. The Dallas Cowboys play in Arlington, Texas. The Washington football team calls Landover, Maryland home. The Miami Dolphins actually reside in Miami Gardens, while the Buffalo Bills are housed in Orchard Park, New York.
Finally, the New York Giants and Jets both play in East Rutherford, New Jersey – a different state entirely. And that has one fan very crabby (that, and both teams' records of 4-12).
That fan is Abdiell Suero of Greenwich Village. He's so upset that he went so far as to sue the teams. For $6 billion.
According to the suit, which was filed earlier this month in a Manhattan federal court, "Plaintiff and the class of New York Giants and Jets fans respectfully request that both teams return to the State of New York so they can enjoy all the healthy social, psychological and physical benefits associated with sports identifications of their home NFL teams," and they must do so by 2025.
Court papers have also asked that both teams be rebranded as the East Rutherford Giants/Jets for as long as they play in the Garden State, which is not without precedent. After the 1987 season, St. Louis Cardinals owner Bill Bidwill moved the team to Phoenix. Initially known as the Phoenix Cardinals, the franchise changed to the Arizona Cardinals in 1994 because the team actually played in Tempe, while they now play in Glendale.
"If the Giants and Jets want to call themselves New York teams, they need to come back to New York," Suero says in court papers. "I've traveled to and from MetLife Stadium by mass transit and car service, and both ways are a nightmare."
Suero is seeking class action status, with the class including all Giants and Jets fans that live in New York, as they have suffered "mental and emotional damage, including depression, sadness and anxiety … as a result of the Defendants' conduct."
While the Jets have yet to comment on the suit, the Giants issued a statement declaring that "this case has no merit and we will defend it vigorously." Both teams left their homes of almost 20 years to leave for East Rutherford. The Giants left Yankee Stadium in the Bronx in 1976, while the Jets followed in 1984 after playing at Shea Stadium in Queens, home of the Mets.
Suero is alleging the teams have perpetuated false advertising and deceptive practices by asserting they represent New York. The lawsuit seeks $2 billion in monetary damages and $4 billion in punitive damages. "The move to New Jersey financially benefited the defendants alone at the expense of plaintiff and the class of millions of Giants and Jets fans," he claims.
After the teams' play this season, purportedly New Jersey residents are fine with the clubs moving back to New York.
The following two tabs change content below.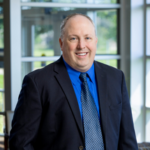 Elder Law and Estate Planning Attorney
at
McCarty Law LLP
Hoping to follow in his father's footsteps from a young age, Reg's practice primarily consists of advising individuals on estate planning, estate settlement and elder law matters. As Reg represents clients in matters like guardianship proceedings and long-term care admissions, he feels grateful to be able to offer families thorough legal help in their time of need.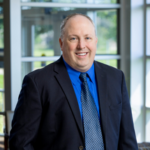 Latest posts by Reg P. Wydeven (see all)