Like most Wisconsinites, I'm excited about the Brewers' lead in the NL Central and hope they can make another long playoff run. I'm also pumped for Badger football to return and to see if they finish first in the Big Ten West Division, as predicted. At the same time, I can't wait for the Packers' season to kick off, because Aaron Rodgers always seems to play better when he has a chip on his shoulder.
Before we know it, the NBA will start up again and it'll be awesome to see if the Bucks can repeat as World Champions. Likewise, Badger basketball will also return and hopefully Wisconsin will finish better than their predicted 9th place finish in the conference.
Needless to say, we are extremely fortunate to have so many sports teams to follow in our state, and even more fortunate that most of them are playing at championship levels. Not all states are as lucky.
Take Kentucky, for example. The Bluegrass State has no professional sports teams. It hosts the Kentucky Derby, but that's just 1 day a year. So that leaves college sports. While the state has the University of Louisville, that school mostly represents its home city. The University of Kentucky, however, represents the entire state. Without much other professional competition, it dominates the Kentucky sports landscape.
Although UK has enjoyed recent success with football, the school really put their thumbprint on college sports with its rich basketball history. UK has 8 championships, second all-time to UCLA's 11. The school also has some of the most rabid fans in sports. Their followers have been referred to as Big Blue Nation or a Sea of Blue. Most fans also claim to "bleed blue." In Kentucky, Wildcat basketball is almost a religion.
And apparently, the University is trying to maintain the separation of church and state.
Earlier this month, UK filed a notice of opposition with a board in the U.S. Patent and Trademark Office to stop the Commonwealth of Kentucky from trademarking the phrase "Team Kentucky." The school argued the phrase would "likely … cause confusion" with the university's Kentucky athletic clothing trademark, registered in 1997.
UK claims that consumers purchasing clothing with the "Team Kentucky" trademark will mistakenly believe it is sold by the university instead of the state government, and as a result, will hurt the school's sales.
Kentucky Gov. Andy Beshear has used the phrase "Team Kentucky" during his gubernatorial campaign against former Republican Gov. Matt Bevin in 2019. He broke it out again when the pandemic hit in March of 2020 by
setting up a "Team Kentucky" fund to help Kentucky residents who had been hit hard by stay-at-home orders. The commonwealth applied for the trademark on March 26, 2020.
Each week, Beshear still gives a "Team Kentucky" update to discuss the state of the economy and the impact of the COVID-19 delta variant. According to documents filed with the Patent and Trademark Office's Trademark Trial and Appeal Board, the commonwealth has until September 22 to file a response to UK's notice of opposition.
School spokesman Jay Blanton said that the university supports the governor's use of the slogan as "it's a phrase that reflects our shared value of protecting each other amid the COVID-19 pandemic," but at the same time, the school must protect its intellectual property rights.
The commonwealth plans to drag this process out, requiring multiple hearings, hoping UK sticks to its reputation of being one-and-done.
The following two tabs change content below.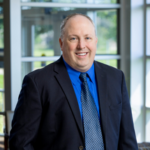 Elder Law and Estate Planning Attorney
at
McCarty Law LLP
Hoping to follow in his father's footsteps from a young age, Reg's practice primarily consists of advising individuals on estate planning, estate settlement and elder law matters. As Reg represents clients in matters like guardianship proceedings and long-term care admissions, he feels grateful to be able to offer families thorough legal help in their time of need.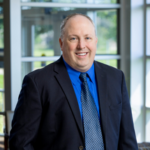 Latest posts by Reg P. Wydeven (see all)