Kanye West is an interesting cat. He continuously makes headlines for his high-profile marriage, and now divorce, with Kim Kardashian, interrupting awards shows to voice his disagreement with the declared winners, running for President, and his stream of consciousness tweets.
His unorthodox behavior sometimes detracts from his remarkable success. West is one of the world's best-selling music artists, having sold more than 160 million records worldwide. He has won 22 Grammy Awards, various Billboard awards, including the Billboard Artist Achievement Award, MTV's Michael Jackson Video Vanguard Award, and countless others, making him one of the most awarded recording artists of all time.
Forbes estimates West's net worth to be $1.8 billion.
So, while Kanye West has enjoyed unprecedented success, he no longer wants to be Kanye West. He simply wants to be Ye.
West filed paperwork in California to legally change his name from Kanye Omari West to Ye. In court filings, he explains that his decision for the change is for "personal reasons" and provides no further elaboration.
The idea for changing his name actually started in 2018 when West released an album named 'Ye' and announced on Twitter that the moniker would also be his stage name. In an interview with radio host Big Boy, West explained that in addition to being the last two letters of his name, Ye also has religious significance.
"I believe 'ye' is the most commonly used word in the Bible, and in the Bible, it means 'you,'" West said of his album's title. "So I'm you, I'm us, it's us. It went from Kanye, which means the only one, to just Ye – just being a reflection of our good, our bad, our confusion, everything. The album is more of a reflection of who we are."
So now it's up to a judge to approve West's request.
For Wisconsin residents, the process to change your name is designed to be done without an attorney. The first step is filing a petition to change your name in the county in which you live. However, other than public school teachers, no person engaged in the practice of any profession that requires a license issued by the state may change his or her name, unless it's the result of a marriage or divorce, or the board issuing the license approves the name change at a hearing.
The rule is to prevent a professional from unfairly competing with another practitioner, misleading the public as to his or her identity, or otherwise causing a detriment to the profession or to the public. For example, I couldn't change my name to Dennis Wydeven to hopefully trick clients into thinking they were being represented by my retired dad.
Registered sex offenders are also prohibited from changing their names.
Once the petition is filed with the court, a hearing date will be set. You must then publish a notice in your local paper, once a week for three weeks, indicating the time of the hearing for your name change. This gives the public a chance to voice concerns to the court over the name change, such as creditors who fear the change is being done to shirk responsibilities.
At the hearing, if there are no reasonable objections to the name change, the judge will grant the petition "if no sufficient cause is shown to the contrary."
Because Dennis Wydeven is taken, I may have to settle for Jed I. Knight or Chris P. Bacon.
The following two tabs change content below.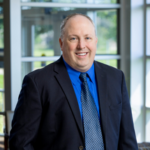 Elder Law and Estate Planning Attorney
at
McCarty Law LLP
Hoping to follow in his father's footsteps from a young age, Reg's practice primarily consists of advising individuals on estate planning, estate settlement and elder law matters. As Reg represents clients in matters like guardianship proceedings and long-term care admissions, he feels grateful to be able to offer families thorough legal help in their time of need.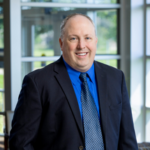 Latest posts by Reg P. Wydeven (see all)