Something Fishy Going On…Or Maybe Not
When we were kids, my sister and I would hang out in her room and listen to music. She would play records on her hi-fi and we would study song lyrics and other interesting facts contained on the album's liner notes.
One such album was REO Speedwagon's 1978 Top-40 release, 'You Can Tune a Piano, but You Can't Tuna Fish.' Being a pun connoisseur, I thought the album title was hilarious.
I thought of this album when I heard about a recent lawsuit against Subway. Apparently, some customers of the sandwich chain believe they need to retune their tuna.
In January, Karen Dhanowa and Nilima Amin, both residents of California, filed a lawsuit against Subway in the U.S. District Court for the Northern District of California. The pair allege that the chain's tuna sandwiches and wraps actually contain no tuna at all.
According to the complaint, the plaintiffs are suing Subway for fraud, intentional misrepresentation, and unjust enrichment. They claim they were "tricked into buying food items that wholly lacked the ingredients they reasonably thought they were purchasing." According to the Washington Post, Dhanowa and Amin assert that Subway is "saving substantial sums of money in manufacturing the products because the fabricated ingredient they use in the place of tuna costs less money."
The lawsuit was filed after tests of "multiple samples" of the tuna taken from Subway locations across California. The suit said the samples were tested at independent labs and determined to instead be "a mixture of various concoctions that do not constitute tuna, yet have been blended together by defendants to imitate the appearance of tuna."
Since the suit was filed, The New York Times commissioned to have "more than 60 inches worth of Subway tuna sandwiches" tested by a lab to confirm the suit's allegations. Samples of the tuna were taken from three Los Angeles Subway locations and brought to a lab to be given a polymerase chain reaction test. A PCR test is performed to detect genetic material.
The test was used to determine if Subway's tuna included one of five different tuna species. According to The Times, 15 species of fish can be labeled as tuna under the Seafood List compiled by the U.S. Food and Drug Administration. Subway indicates they use skipjack and yellowfin tuna, species that the lab would be able to detect. The chain's website claims the tuna is flaked in brine, mayonnaise and an additive to "protect flavor."
"No amplifiable tuna DNA was present in the sample and so we obtained no amplification products from the DNA," the lab study concluded. "Therefore, we cannot identify the species." According to a lab spokesperson, "There's two conclusions. One, it's so heavily processed that whatever we could pull out, we couldn't make an identification. Or we got some and there's just nothing there that's tuna." The New York Times did add that when tuna is cooked, its DNA becomes denatured, which means that test results could be inaccurate due to the change.
In February, Inside Edition conducted a similar lab study using tuna from three Subway locations in Queens, New York. However, their results concluded that the chain does use real tuna.
After these tests, the plaintiffs changed their tuna and now allege Subway's fish isn't 100% pure.
So if Subway's tuna isn't what they say it is, are customers being catfished?
The following two tabs change content below.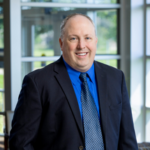 Elder Law and Estate Planning Attorney
at
McCarty Law LLP
Hoping to follow in his father's footsteps from a young age, Reg's practice primarily consists of advising individuals on estate planning, estate settlement and elder law matters. As Reg represents clients in matters like guardianship proceedings and long-term care admissions, he feels grateful to be able to offer families thorough legal help in their time of need.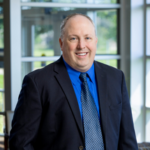 Latest posts by Reg P. Wydeven (see all)