Getting our Ducks in a Row
As an estate planning attorney, my job is to help clients get their legal affairs in order. Much of this process is devoted to ensuring clients' assets get to where they want them to go when they pass. Another big part of it, though, is talking about clients' wishes while they are still living.
In estate planning, we have several tools referred to as "Advance Directives." An advance directive is a document I sign now that either governs my wishes and/or designates someone to make those decisions for me if I can't make those decisions on my own.
A financial power of attorney is a great example of an advance directive. It allows me to designate someone to have the authority to oversee my finances should I ever become incapacitated. Likewise, an Authorization for Final Disposition lets me designate a representative to carry out my final wishes for funeral and burial and list those wishes.
There are three advance directives in Wisconsin that pertain to health care decisions.
The first is the Health Care Power of Attorney. Like its financial counterpart, a Health Care POA allows me to designate a person to make medical decisions for me in the event I would ever become incapacitated.
The second is a Living Will, or what was sometimes referred to as a Declaration to Physicians. This document authorizes my physician to withhold life-sustaining procedures or a feeding tube if I ever have a terminal condition or am in a persistent vegetative state.
Finally, there is a Do Not Resuscitate Order. Unlike a Health Care POA or a Living Will, which a person can do on their own or enlist the help of an attorney to complete, a DNR Order had to be prescribed by a doctor. A DNR Order was typically explored for an elderly or other individual in frail health who would most likely not be resuscitated, or if they were, they would likely have broken ribs or other ailments from the effort that would result in a much lower quality of life compared to before resuscitation efforts.
For all these documents to be implemented, I needed the help of one or more physicians. For example, before my agent could make a decision for me under my Health Care POA, either two physicians, or a physician and a psychologist, had to determine that I was incapacitated, meaning I did not have the ability to make decisions for myself.
Likewise, under my Living Will, a feeding tube or life-sustaining procedures could be stopped if two physicians determined that I had a terminal condition or was in a vegetative state. Lastly, the DNR Order could only be prescribed by a physician.
While we are blessed to have a plethora of excellent physicians in the Fox Valley, not all parts of Wisconsin are so lucky. Some rural residents may live dozens of miles away from the nearest physician – let alone two. Accordingly, some of these residents' final wishes may have been delayed, or left unfulfilled entirely, because of lack of access to doctors.
As a result, Wisconsin recently changed its laws to address this issue. Now, a Health Care POA can be activated by two physicians or a physician and a psychologist, nurse practitioner, or physician assistant. Those same health care providers can now determine if I have a terminal condition or am in a vegetative state under a Living Will. Finally, any of those health care providers can issue a DNR Order.
While these new laws provide rural Wisconsinites a greater opportunity for their wishes to be enforced, Bugs Bunny saying, "What's up nurse practitioner?" just doesn't have the same ring to it.
The following two tabs change content below.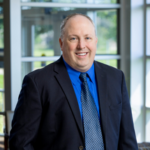 Elder Law and Estate Planning Attorney
at
McCarty Law LLP
Hoping to follow in his father's footsteps from a young age, Reg's practice primarily consists of advising individuals on estate planning, estate settlement and elder law matters. As Reg represents clients in matters like guardianship proceedings and long-term care admissions, he feels grateful to be able to offer families thorough legal help in their time of need.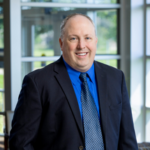 Latest posts by Reg P. Wydeven (see all)