A few weeks ago, I wrote about a lawsuit against Subway that accused the sandwich chain of not having actual tuna in its tuna sandwiches. Apparently, they're not alone.
The National Oceanic and Atmospheric Administration is an agency under the U.S. Department of Commerce. NOAA oversees the Seafood Import Monitoring Program, or SIMP, which is a risk-based traceability program that requires people who import seafood into the country to provide and report key data. The data must track the fish from the point of harvest to the point of entry into U.S. commerce.
The program is designed to protect the economy, global food security, and the sustainability of ocean resources. However, SIMP only tracks thirteen kinds of imported fish and fish products identified as vulnerable to illegal, unreported, and unregulated fishing and seafood fraud. The species include abalone, Atlantic cod, blue crab, dolphinfish (Mahi Mahi), grouper, king crab, Pacific cod, red snapper, sea cucumber, sharks, shrimp, swordfish and tuna.
About 90% of America's seafood is imported, and for those species that are monitored, the government only tracks the fish from the boat to the American border. Once the seafood is in the U.S., it is rarely checked. To confirm this, the marine conservation group Oceana tested more than 400 samples of fish from 277 restaurant and fish market locations in 24 states and the District of Columbia in 2019. The samples were of fish that weren't covered by SIMP.
The study revealed that 21% of the fish were not what was listed on the label or menu.
Oceana's study found that one-in-three establishments selling seafood sold mislabeled products. Restaurants and smaller markets more frequently mislabeled fish, doing so 26% and 24% of the time, respectively. This was compared to larger chain grocery stores, which only did so 12% of the time.
The substituted seafood included imported fish labeled as locally sourced, vulnerable species sold as sustainable catches and lower-value species marked as sea bass. Sea bass was far and away the most commonly mislabeled species, which happened 55% of the time, followed by snapper, which was mislabeled 42% of the time.
Sea bass samples that were mislabeled were actually found to be giant perch or nile tilapia. Alaskan halibut was actually Greenland turbot. Redfish was actually channel catfish and Florida snapper was lavender jobfish. Oceana also tested hogfish, slipper lobster, dover sole and black drum. All were found to be other types of fish.
"It's clear that seafood fraud continues to be a problem in the U.S., and our government needs to do more to tackle this once and for all," claims Beth Lowell, Oceana's deputy vice president. "Seafood fraud ultimately deceives consumers who fall victim to a bait and switch, disguises conservation and health risks, and hurts honest fishermen and seafood businesses. Seafood traceability — from boat to plate — is critical to ensure that all seafood sold in the U.S. is safe, legally caught and honestly labeled."
Oceana conducted a similar study from 2010 to 2012 that revealed 33% of the 1,215 samples taken were mislabeled. Kimberly Warner, the author of the 2019 report and senior scientist at Oceana, pleads that, "For the sake of ours and the ocean's health, more needs to be done to tackle" the problem of mislabeling seafood. The organization is calling for increased monitoring from boat to plate, including detailed catch documentation, full chain trackability and stronger labeling.
While I agree with her, I was happier when I thought I knew what I was eating.
The following two tabs change content below.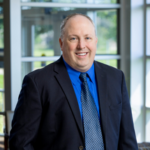 Elder Law and Estate Planning Attorney
at
McCarty Law LLP
Hoping to follow in his father's footsteps from a young age, Reg's practice primarily consists of advising individuals on estate planning, estate settlement and elder law matters. As Reg represents clients in matters like guardianship proceedings and long-term care admissions, he feels grateful to be able to offer families thorough legal help in their time of need.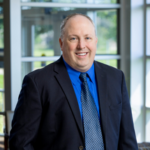 Latest posts by Reg P. Wydeven (see all)