When You Come at the King, You Best Not Miss
TV and radio legend Larry King passed away last month at the age of 87 from developing sepsis as a complication from COVID-19. Over his illustrious career, King conducted over 50,000 interviews of celebrities, politicians and other interesting people, earning him two Peabody awards, an Emmy and ten Cable ACE Awards.
King was married eight times to seven different women. His last marriage was his longest, to Shawn Southwick King, whom he wed in 1997. The couple filed for divorce in 2010, but then reconciled. However, they filed for divorce again in August of 2019.
King also had five children; Larry King, Jr., 59, whom King had with his second wife, Annette Kaye; Andy, 65, and Chaia, 51, whom he shared with his third wife, Playboy Bunny Alene Akins; and Chance, 21, and Cannon, 20, who he had with Shawn. Tragically, Andy and Chaia died within three weeks of each other in the summer of 2020, from a heart attack and lung cancer, respectively.
His surviving children became the beneficiaries of his estimated $144 million fortune he amassed during his career. His handwritten will dated October 17, 2019, read that "100% of my funds" went to King's children and noted that the document "should replace all previous writings." The will, signed two months after filing for divorce from Shawn for the second time, did not provide for his 61-year-old bride.
Shawn subsequently contested King's will, hoping a judge will toss it out. If so, his prior will, which does provide for Shawn and names her as executor, would be reinstated. Shawn told the New York Post that the plan she and Larry had drafted "as a couple" in 2015 was "a very watertight family estate plan. It still exists, and it is the legitimate will," she insists.
According to court documents, Shawn alleges that she and King "had gone to counseling, were still speaking, and reconciliation remained possible until Larry's health conditions made that impractical." She also alleged that their divorce "had been pending for quite some time" and that Larry "was generally nonresponsive and refused to participate in the divorce proceeding" before his death on January 23.
In addition to asking that his will be thrown out, Shawn asked to be named a special administrator of King's estate instead of his eldest son, King, Jr. According to her attorneys, "During the term of the marriage Shawn was actively involved in Larry's career and businesses, was a partner in many of them, and continued in that role up to Larry's death, and currently. Shawn is the one with the most knowledge of Larry's businesses, assets and wishes."
King, Jr. had previously nominated himself to be special administrator. However, Shawn's attorneys asserted that he did not even meet his father and develop a relationship with him until he was in his 30s. "[King, Jr.] has never been involved in Larry's career or business," her attorneys said, calling it "highly inappropriate to place him in a position of representing Larry's estate."
To successfully contest King's will, Shawn will have to prove one of four things: (1) King wasn't of sound mind when he signed it; (2) he was unduly influenced when he signed it, meaning someone like King, Jr. essentially coerced him into signing it; (3) it wasn't properly signed by King or two witnesses; or (4) there was fraud, such as the will was forged.
One of King's famous quotes was, "If you do something, expect consequences." Apparently, that would include changing your will.
The following two tabs change content below.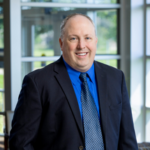 Elder Law and Estate Planning Attorney
at
McCarty Law LLP
Hoping to follow in his father's footsteps from a young age, Reg's practice primarily consists of advising individuals on estate planning, estate settlement and elder law matters. As Reg represents clients in matters like guardianship proceedings and long-term care admissions, he feels grateful to be able to offer families thorough legal help in their time of need.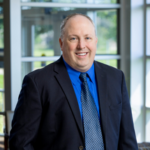 Latest posts by Reg P. Wydeven (see all)