When our law firm built our new office, we included a really nice break room. We have three microwaves in it, two refrigerators and a big table to eat at. In our old building, a bunch of us crowded around a small table to eat together, so we wanted to be sure we had plenty of room in our new building.
We usually ate in two shifts – at noon and at 1:00 – because there wasn't room for all of us to eat at once. In the summer, we'd sometimes run to Kwik Trip to grab burgers to grill out back.
I love our break room. Some of my fondest work memories are from sitting around that table. We wanted to have a comfortable communal space in the building where employees could get away from their jobs and decompress for a meal. Plus, we were getting tired of replacing keyboards that were filled with crumbs and soda or coffee from people eating at their desks.
Apparently, our firm approaches lunch just like the French.
The Code du Travail, or the French labor code, prohibits companies from "allowing workers to take their meals on the premises assigned to work." Agnès Dutin, a retired translator, told the New York Times that Americans and the French view lunch completely differently. "It's a catastrophe to eat at your desk," she explained. "You need a pause to refresh the mind. It's good to move your body. When you return, you see things differently."
Unfortunately, like just about everything else in the world today, COVID-19 threw a monkey wrench in the French's lunch plans. Last month, the Code du Travail was temporarily amended in response to the pandemic. The labor code now requires that employees must remain two meters away from each other if they aren't wearing, or can't wear, their face masks. Because the rule includes all canteens and dining areas, the labor code has been further revised to allow workers to eat at their desks.
The Code was also revised to ban "moments of conviviality at work," or congenial interactions between employees, such as the colloquial chats around the water cooler. Workers are required to limit their social interaction as much as possible, including having coffee breaks or eating in a common area.
Prior to the temporary provisions, the previous labor code provided that if an employee was caught eating at his or her desk, the company could be fined, and the employee could also be subject to disciplinary action.
While allowing employees to eat at their desks should reduce the likelihood of spreading the virus, French Prime Minister Jean Castex said that telecommuting is still the safest option compared to traveling to a communal space. The rules do now, however, allow employees working from home to go into their offices or other workplaces one day a week "if it is required."
Since the resurgence of the virus and it's deadlier and more contagious mutations, France has imposed a nationwide curfew from 6 p.m. to 6 a.m. All bars, cafes, and restaurants are closed until mid-February at the earliest, however, getting takeout (or "le click and collect" as it is known there) is still permitted. While Castex said that a third full-on lockdown did not seem necessary right now, he implored that this wasn't the time to "ease up" on existing precautions.
When the pandemic is finally over, I wonder if the French will have to buy a ton of new keyboards.
The following two tabs change content below.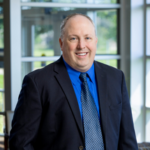 Elder Law and Estate Planning Attorney
at
McCarty Law LLP
Hoping to follow in his father's footsteps from a young age, Reg's practice primarily consists of advising individuals on estate planning, estate settlement and elder law matters. As Reg represents clients in matters like guardianship proceedings and long-term care admissions, he feels grateful to be able to offer families thorough legal help in their time of need.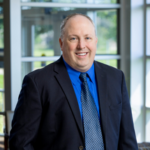 Latest posts by Reg P. Wydeven (see all)