I Hope He Likes Airline Food
A couple of weeks ago I caught 'The Terminal' on cable. The movie stars Tom Hanks as Viktor Navorski, a man visiting the U.S. from Krakozhia. When he arrives at JFK International Airport, Viktor learns that a revolution broke out in his home nation. Due to the civil war, the U.S. no longer recognized Krakozhia as a sovereign nation and denied Viktor's entrance to the country.
Unable to leave the airport or return to Krakozhia, Viktor is destined to live in the terminal and wander the gates carrying his luggage and a mysterious Planters peanut can.
Viktor earns money by retrieving vacant baggage trolleys for their 25¢ reward and working construction at the airport. He befriends several employees at the airport, including a catering car driver, a customs officer and a flight attendant. However, he also earns the ire of Frank Dixon, Head of Customs and Border Protection, played by Stanley Tucci. Dixon makes it his mission to have Viktor removed from the airport.
Because it is a Tom Hanks movie, Viktor endears himself to everyone in the airport, including even Dixon. After the Krakozhian civil war is resolved, Viktor is finally allowed to go home, getting his happy ending.
While the story made for a cute movie, real life versions of movies seldom have happy endings.
Aditya Singh, of California, flew into Chicago's O'Hare Airport on October 19, 2020, from Los Angeles. After arriving, however, Singh feared returning home over concerns of contracting COVID-19. So, like Tom Hanks, he decided to live in the airport.
For nearly three months, the thirty-six-year-old man lived in a secure area of the airport. Like Viktor, Singh survived by relying on the kindness of other airport patrons. He received food from generous passengers who were willing to share their meals.
In January, however, two United Airlines employees approached Singh and asked for his identification. He brandished a badge, but it actually belonged to an operations manager who had reported it missing on October 26. Singh claimed he found the badge, but the employees still called 911.
According to the Chicago Tribune, the police arrested Singh and charged him with criminal trespass to a restricted area of an airport and misdemeanor theft. A judge set his bail at $1,000 and ordered him to stay out of O'Hare International Airport.
The Chicago Department of Aviation, which oversees the city's airports, released a statement regarding the incident that said, "CDA has no higher priority than the safety and security of our airports, which is maintained by a coordinated and multilayered law enforcement network."
The statement concluded with some prose that could have been in 'The Terminal.' It read, "While this incident remains under investigation, we have been able to determine that this gentleman did not pose a security risk to the airport or to the traveling public. We will continue to work with our law enforcement partners on a thorough investigation of this matter."
I've seen birds occupying airports and flying around freely, but it's hard to believe a man could live there for three months and go unnoticed. And while I love an airport Chili's, I don't know if I could eat there every day for a quarter of the year. Yeah right, I could eat at a Chili's every day for the rest of my life.
The following two tabs change content below.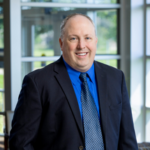 Elder Law and Estate Planning Attorney
at
McCarty Law LLP
Hoping to follow in his father's footsteps from a young age, Reg's practice primarily consists of advising individuals on estate planning, estate settlement and elder law matters. As Reg represents clients in matters like guardianship proceedings and long-term care admissions, he feels grateful to be able to offer families thorough legal help in their time of need.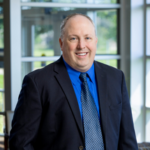 Latest posts by Reg P. Wydeven (see all)