Earlier this month, the U.S. Food and Drug Administration approved Pfizer's and Moderna's vaccines for COVID-19. While that's outstanding news, the logistics of distributing the vaccine are complicated by numerous factors, such as prioritizing the recipients, and the fact that to be effective, the vaccines must be stored at subzero temperatures – Pfizer's at -70⁰ and Moderna's at -4⁰.
Countless refrigerated trucks will hopefully soon be racing across the country to distribute the vaccine. They've got a long way to go and a short time to get there. It kind of reminds me of the classic movie 'Smokey and the Bandit.'
The film stars Burt Reynolds as Bo "Bandit" Darville, who was hired by Big Enos and his son, Little Enos, to smuggle 400 cases of Coors beer from Texarkana to Atlanta in 28 hours for $80,000. They want the refreshments to celebrate when the racer they sponsor in the Southern Classic wins.
So, Bandit and his partner, Cledus "Snowman" Snow, portrayed by Jerry Reed, accept the challenge. Bandit drives his signature Pontiac Trans Am to run interference with law enforcement and draw their attention away from Snowman, who is driving his 18-wheeler filled with the beer.
Along the way, Bandit picks up Carrie, played by Sally Field. After abandoning her fiancé at the altar, she hitches a ride with Bandit, wearing her wedding dress and all. Jackie Gleason also stars as Sheriff Buford T. Justice, Carrie's fiancé's father. He refuses to accept her dumping his son, so he pursues her and Bandit all the way back to Atlanta.
The movie was actually inspired by true events. In the 1970s, Coors Banquet Beer was a bit of a delicacy. Brewed from the waters of springs around Golden, Colorado, it contained no preservatives or stabilizers and was not pasteurized. For beer connoisseurs, the lack of additives and its brewing process greatly enhanced the taste of Coors.
However, like the COVID vaccines, if the beer was left unrefrigerated and allowed to get warm, it would spoil. For that reason, it was actually against the law to distribute the beer east of the Mississippi. Legislators felt that shipping it outside an 11-state radius around Colorado would put consumers at risk because the beer wouldn't likely stay cold enough on such long journeys – hence Bandit's 28-hour deadline.
In 1974, Time magazine actually published an article about Coors and its cult status. The article told stories about Gerald Ford and Dwight Eisenhower smuggling it back to Washington, D.C. – Eisenhower with the help of the Air Force. It told of the Boston Red Sox's Carl Yastrzemski, who before boarding the team plane, hid cases of Coors in equipment trunks after playing out west. Purportedly, Actor Paul Newman refused to be seen on screen drinking any other brand of beer than Coors.
Hopefully for a movie over 40 years old, this isn't a spoiler, but the Bandit and Snowman delivered the beer with 10 minutes to spare. Little Enos then challenges them to a double-or-nothing bet if they can bring some clam chowder back from Boston in 18 hours.
And speaking of obscure laws, according to Boston.com, it is illegal in Massachusetts to use tomatoes in the production of clam chowder.
The following two tabs change content below.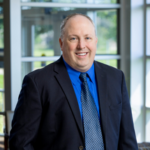 Elder Law and Estate Planning Attorney
at
McCarty Law LLP
Hoping to follow in his father's footsteps from a young age, Reg's practice primarily consists of advising individuals on estate planning, estate settlement and elder law matters. As Reg represents clients in matters like guardianship proceedings and long-term care admissions, he feels grateful to be able to offer families thorough legal help in their time of need.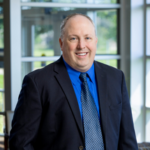 Latest posts by Reg P. Wydeven (see all)