When my kids were little, they loved watching Barney the Dinosaur. Barney was great because he encouraged love, friendship, sharing and kindness. However, after hearing his theme song (I love you, you love me…) about 80 million times, it got to be like nails on a chalkboard.
Apparently for parents today, that song is 'Baby Shark.' The song would make lyricists like Bob Dylan cringe, for the words are simply "Baby shark, doo, doo, doo, doo, doo, doo." While toddlers think it's the greatest piece of music since Beethoven's 9th Symphony, for parents, listening to it over and over again feels like torture.
And while that may sound like hyperbole, apparently, it's not.
Former Oklahoma County Jail detention officers Christian Miles and Gregory Butler, both 21, and their former supervisor, Lieutenant Christopher Hendershott, 50, were recently charged with cruelty to prisoners, corporal punishment to an inmate and conspiracy, Oklahoma County District Court records show. The reason? Forcing inmates to repeatedly listen to "Baby Shark."
Affidavits and internal investigations revealed that on at least five occasions in November and December of 2019, Miles and Butler placed five inmates, each separately, into an empty attorney visitation room and handcuffed them against the wall. They then forced the inmates to stand for as long as two hours while "Baby Shark" was played on repeat through a computer.
To make matters worse, some of the inmates were awoken from a sound sleep to endure the punishment. According to court records, one of the inmates was pulled into the room shortly after 3 a.m., while another was subjected to the punishment shortly after 2 a.m.
Oklahoma County District Attorney David Prater said the officers acted "conjointly, willfully and wrongfully" in a "cruel or inhuman manner" when they subjected inmates to the punishment. Prater went on to say that having to listen to the song on repeat put "undue emotional stress on the inmates who were most likely already suffering" after being handcuffed to the wall.
Prater then said that while Miles and Butler forced the inmates to listen to "Baby Shark," Lieutenant Hendershott "failed to properly supervise and discipline" them. Butler and Miles were "the subject of numerous inmate complaints that detailed their history of mistreatment," according to Prater.
Prater is married and has two younger children who might have listened to "Baby Shark." That might explain why he told the Oklahoman newspaper that although the charges against the officers are misdemeanors, he "would have preferred filing a felony on this behavior." He claims, "it was unfortunate that I could not find a felony statute to fit this fact scenario."
Miles and Butler resigned during the investigation, while Hendershott retired.
Tragically, this is not the first time "Baby Shark" has been used for malicious purposes. Last year, the city of West Palm Beach, Florida, blasted the song to deter homeless people from sleeping outside the Waterfront Lake Pavilion. City spokeswoman Kathleen Walter said in a statement that the city plays music overnight at the event center to discourage "congregating at the building" and to "encourage people to seek safer, more appropriate shelter."
The only folks who aren't appalled by these tactics are the family of Kim Min-seok, who co-founded the South Korean SmartStudy Co. in 2010. The company's children's educational brand, Pinkfong!, released "Baby Shark" in 2015. Thanks in large part to the song, Kim's family fortune is estimated to be about $125 million.
As for Miles, Butler and Hendershott, I hope a judge finds them gill-ty.
The following two tabs change content below.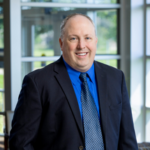 Elder Law and Estate Planning Attorney
at
McCarty Law LLP
Hoping to follow in his father's footsteps from a young age, Reg's practice primarily consists of advising individuals on estate planning, estate settlement and elder law matters. As Reg represents clients in matters like guardianship proceedings and long-term care admissions, he feels grateful to be able to offer families thorough legal help in their time of need.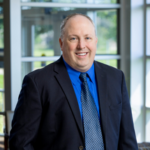 Latest posts by Reg P. Wydeven (see all)