Dwight Howard was on a hot streak. The NBA star just won a championship with the L.A. Lakers. He followed that up by signing a $2.5 million guarantee contract with the Philadelphia 76ers, a young but talented team that many predict will go far in the Eastern Conference playoffs.
In the offseason, Howard lives in a 35,000 square-foot, $8.8 million mansion in Atlanta. Like many professional athletes, his house is filled with opulence and extravagance. And snakes.
Howard has an exotic snake collection "comprised of a number of large snakes" including one named Cleopatra, "a constrictor that can grow to a final length of 25 feet and over 200 pounds." His collection is so extensive, it was even featured multiple times on "Tanked," an Animal Planet TV show that follows the antics of Wayde King and Brett Raymer, two brothers-in-law who own the largest aquarium manufacturing company in the nation.
In a typical NBA season, training camp starts in October and if your team does well, can end in late June. Because teams travel so much, players are rarely at home during the season, especially if their home base is not in the city they play for, like Howard.
Accordingly, someone like Howard would need overseeing day-to-day affairs, such as paying bills and maintaining a home. That's why Howard enlisted the services of Armica Nabaa and Kamisha Shelman of ATB Management Group, an Atlanta-based sports management and marketing firm. The three-time Defensive Player of the Year hired them in December of 2018 to provide personal management services for him.
The women believed they were hired to handle the eight-time All Star's business affairs and administrative tasks, however, as time went on, they claim he put more responsibilities on their plate. For example, after Howard fired his groundskeeper, butler and maid, it forced Nabaa and Shelman to assume the duties of maintaining his mansion, including caring for his snakes.
The women then claim Howard suddenly fired them without warning in January of 2020, and if that wasn't bad enough, they contend he still owed them significant funds for services rendered. Adding insult to injury, according to Nabaa, she helped revive his NBA career by using her "network and contacts to connect Mr. Howard with individuals that resulted in his lucrative and unexpected contract with the Los Angeles Lakers." Howard signed with the team after DeMarcus Cousin's season was ended by a knee injury.
While Howard is an artist on the hardwood, he will be headed to a very different type of court soon, because Nabaa and Shelman sued him for breach of contract. The duo is seeking at least $50,000 in unpaid wages plus other fees and damages.
For a contract to be legally enforceable, three basic elements must be satisfied. First there must be a valid offer, acceptance of the offer, and adequate consideration given.
So, if Nabaa and Shelman offered to manage Howard's business affairs, and he accepted their offer and agreed to pay them $50,000 but didn't, the women would certainly have a solid argument that they had a contract and Howard breached it.
When asked if the lawsuit will be a distraction during the upcoming season, Howard purportedly replied that it would be "a pain in the asp."
The following two tabs change content below.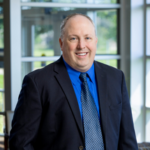 Elder Law and Estate Planning Attorney
at
McCarty Law LLP
Hoping to follow in his father's footsteps from a young age, Reg's practice primarily consists of advising individuals on estate planning, estate settlement and elder law matters. As Reg represents clients in matters like guardianship proceedings and long-term care admissions, he feels grateful to be able to offer families thorough legal help in their time of need.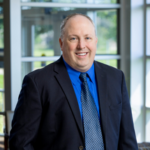 Latest posts by Reg P. Wydeven (see all)