My son is an avid X-box gamer. His current obsession is Shotgun Farmers, a cartoonish game where you are a farmer and you use vegetables to hunt down and kill other farmers.
Thankfully he loves to play volleyball and hoops, so he's not playing games a ton. However, with the pandemic, especially during the Safer-at-Home order, his Xbox was a lifeline to his buddies. Although they couldn't get together in-person, they could play games online and still chat with one another.
This Christmas, Microsoft will be releasing the latest iteration of the Xbox – the X Series. My son has saved his birthday money and all he wants from us and his grandparents under the tree is cash to buy the new console.
While we are an Xbox family, some gamers favor Sony's PlayStation instead. Sony will also be releasing the latest generation of its console this holiday season, the PlayStation 5. As with Xbox, PlayStation users can play games online and chat with one another. Much to gamers' surprise, however, Sony is recording their conversations.
Last month, Sony launched a software update for the PlayStation 4. Part of the update warned players to "Please be aware that voice chats in parties may be recorded and sent to us by other users. By participating in voice chats, you agree to your voice being recorded."
The new feature will also be in the new PlayStation 5. According to Sony, it is designed to bolster the enforcement of the network's code of conduct, which bans such behavior as using "hate speech," bullying, stalking or failing to "be inclusive" regardless of "gender identity, sexual orientation, race" and other characteristics "that people use to label others or divide communities."
Because of initial blowback from the gaming community, Catherine Jensen, Sony Interactive Entertainment's vice president for global consumer experience, released a blog to clarify the policy. "This feature will not actively monitor or listen in on your conversations – ever," she explained. Only PlayStation users will have the ability to submit a voice chat clip along with a report.
"If a PS5 player needs to file a harassment report, they will be able to include up to a 40 second-long Voice Chat clip in their report – 20 seconds of the main conversation with the other player, plus an additional 10 seconds before and after the conversation selection," Jensen said. "Only the most recent five minutes of a Voice Chat will be available for a player to use for this reporting function."
Recording is enabled by default on PS5, and users will not have the ability to disable it.
"There won't be an option to opt-out of this Voice Chat recording function because we want all users to feel safe when playing with others online, not just those who choose to enable it," said Jensen. Complaints will go to the Consumer Experience division at PlayStation, where moderators will review the complaint, listen to the recording, and take action if appropriate, including banning a player from gaming.
So, this is another reminder of how important it is to read Terms of Service and User Agreements for tech like video games, phones, streaming services, etc. One of my buddies says that user agreements are like arguments with his wife – he doesn't understand most of it and he usually ends up just agreeing anyway.
The following two tabs change content below.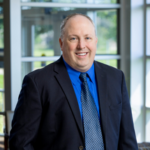 Elder Law and Estate Planning Attorney
at
McCarty Law LLP
Hoping to follow in his father's footsteps from a young age, Reg's practice primarily consists of advising individuals on estate planning, estate settlement and elder law matters. As Reg represents clients in matters like guardianship proceedings and long-term care admissions, he feels grateful to be able to offer families thorough legal help in their time of need.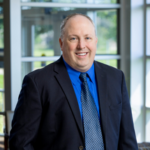 Latest posts by Reg P. Wydeven (see all)