Not What They Had in Mind
The last six months have been a struggle for most people on the planet due to the COVID-19 virus. Things have been tough physically, emotionally and spiritually, but also financially.
Thankfully, in March, Congress passed the Coronavirus Aid, Relief, and Economic Security Act, or CARES Act. The $2.2 trillion economic stimulus bill included $300 billion in one-time cash payments to individual Americans (the $1,200 economic impact payments), $260 billion in increased unemployment benefits, $500 billion in aid for large corporations, $339.8 billion for state and local governments, and the creation of the Paycheck Protection Program that provided forgivable loans to small businesses with an initial $350 billion in funding (later increased to $669 billion by subsequent legislation).
PPP loans were available for small businesses, which were generally defined as those having less than 500 employees. The loan amount was for 2½ times the business' monthly payroll, with a cap of $10 million. These loans were vital to allow businesses to pay employees and stay afloat during the pandemic.
Because of the financial crises faced by so many businesses, applications were completed and processed relatively quickly. Now that things have settled down a little bit, the government has been taking a look at some of these applications.
Like NFL receiver Josh Bellamy's, for example.
The 31-year-old Bellamy, along with talent management company owner Phillip J. Augustin and several others, applied for around 90 PPP loans worth more than a combined $24 million. At least 42 of the loan applications, worth a combined $17.4 million, were approved. One loan for $1,246,565 was approved for Bellamy's company Drip Entertainment LLC.
Bellamy then allegedly used the PPP loan to purchase more than $100,000 of luxury goods from Dior, Gucci and various jewelers. He also allegedly spent over $62,000 of the lent funds at the Seminole Hard Rock Hotel and Casino. These uses do not fall under the PPP loan guidelines.
The U.S. Department of Justice has charged Bellamy with wire fraud, bank fraud and conspiracy to commit wire fraud and bank fraud. He was arrested earlier in the month and was scheduled to appear in court in Florida. According to the criminal complaint, "falsified documents" were prepared and submitted by an associate of Bellamy who is now cooperating with the criminal investigation. This person allegedly was promised a portion of the loan as payment for their assistance.
"To inflate the size of these PPP loans, and the corresponding kickbacks, the conspirators relied on a variety of false statements, including by submitting falsified bank statements and payroll tax forms," the complaint reads. "For example, the conspirators used nearly identical versions of the same fabricated bank statements, recycled in the PPP applications for multiple companies with minor changes."
The department also alleges that Bellamy attempted to secure PPP loans for his family members and other "associates."
Bellamy played college football in Louisville and was signed as an undrafted free agent by the Kansas City Chiefs in 2012. He played in the NFL for eight years with the Chiefs, Chargers, Redskins, Bears and, most recently, the New York Jets. Bellamy had just two receptions for 20 yards in 2019, and was also a member of the special teams unit. He was placed on the physically unable to perform list in early May, but the Jets have since released him.
Hopefully Bellamy kept some of the money for a good criminal lawyer.
The following two tabs change content below.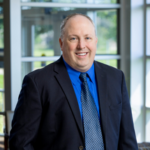 Elder Law and Estate Planning Attorney
at
McCarty Law LLP
Hoping to follow in his father's footsteps from a young age, Reg's practice primarily consists of advising individuals on estate planning, estate settlement and elder law matters. As Reg represents clients in matters like guardianship proceedings and long-term care admissions, he feels grateful to be able to offer families thorough legal help in their time of need.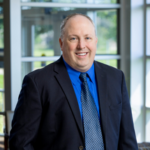 Latest posts by Reg P. Wydeven (see all)